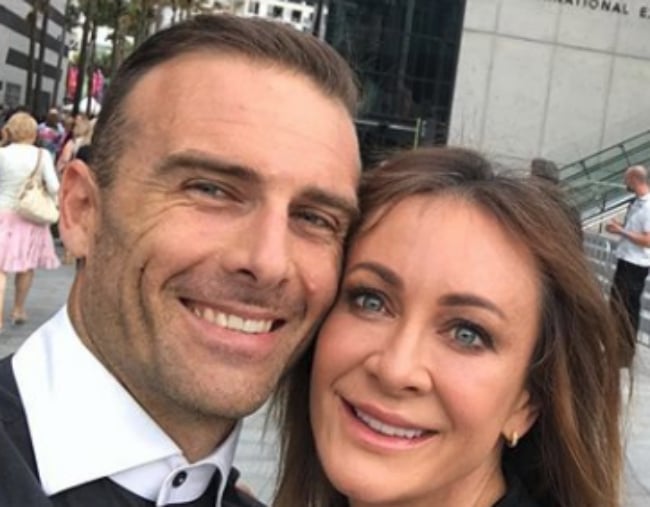 We are all familiar with Michelle Bridges' fitness rules. Her advice is strict and effective, telling people who want to get fit to head outside and get moving. But it turns out exercise isn't the only place that Michelle has rules.
The 47-year-old personal trainer has revealed that she has one rule that her partner Steve Willis, 42, has to follow when he's on the reality television show Survivor later this year.
Speaking to The Daily Telegraph, Willis has said there is a strict "no cuddling" and "hands-off" policy when it comes to how he interacts with his co-stars.
Luckily though, Bridges is incredibly supportive of Willis' decision to appear on the show.
"She was like, 'if you commit to this, just do your best babe, be yourself, be true to you and you've got my support, just enjoy the experience'," he told The Daily Telegraph. 
The newest season of Survivor will see 12 everyday Australians taking on 12 public figures for the title of sole Survivor. The participants will spend up to 55 days on a remote beach in Fiji, and while that sounds like a nice holiday for most, it will be far from relaxed.
It's not Steve Willis' first appearance on reality television. He is well known as one of the personal trainers from The Biggest Loser, a role he had from 2007 to 2015. He is nicknamed "The Commando", and has been with fellow fitness fanatic Michelle Bridges since 2013. The couple welcomed a son, Axel, in 2015. Willis is also father to Jack, 7, and Ella, 10, from a previous relationship.
Do you agree with Michelle Bridges' rule? Tell us in the comments.