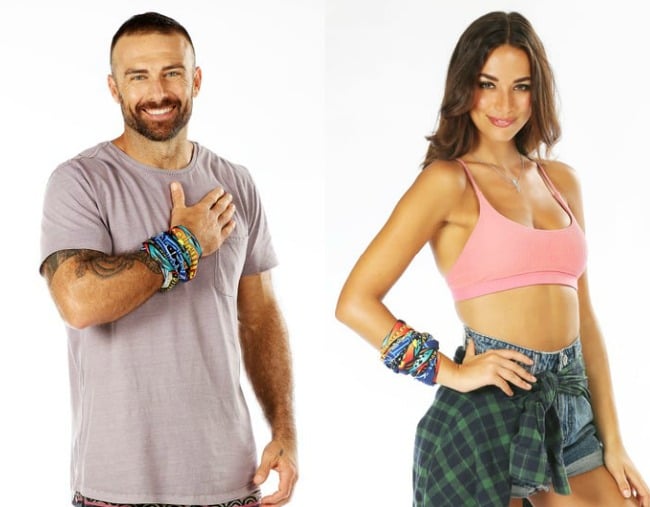 Australian Survivor is finally back! The reality show is starting up again tonight with a new format and a bunch of familiar faces.
The new season will see the show split into two sides, Champions and Contenders, as 12 public figures take on 12 everyday Australians in a number of challenges for a prize of $500,000 and the title of Sole Survivor.
The participants will spend up to 55 days on a remote beach in Fiji with Jonathan LaPaglia returning to the series as host.
Among the familiar faces in this year's season are personal trainer Steve "Commando" Willis, Women's AFL player Moana Hope and former Miss Universe Australia Monika Radulovic.
Here's your ultimate guide to this season's Australian Survivor Champions and Contenders.
The Champions
Lydia Lassila
Five-time Winter Olympic aerial skier Lydia is now taking on Survivor. The mum-of-two is a gold medallist and was awarded 'The Don' award by the Sport Australia Hall of Fame in 2010.
Damien Thomlinson
Damien is a former army elite commando turned athlete, best-selling author and actor. In 2009, the 36-year-old lost both of his legs and now gets around on two prosthetic legs.
Brian Lake
Former Hawthorn and Western Bulldogs AFL player Brian is often referred to as the 'defensive monster' thanks to his size and strength.
Monika Radulovic