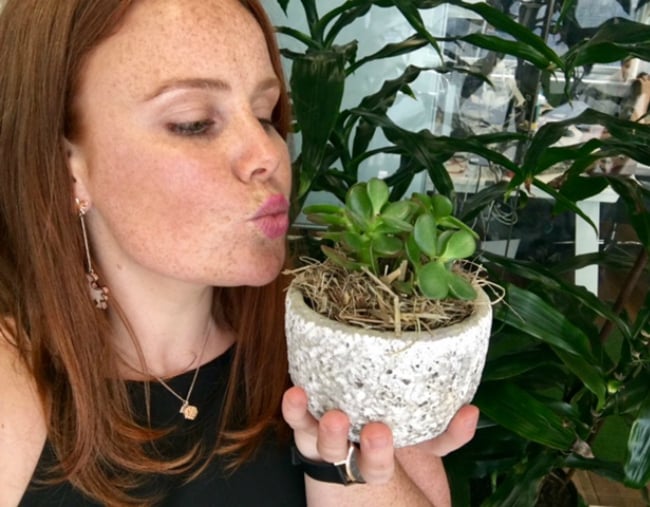 Oi, you over there, tending to your fiddle leaf fig. Yes, you with the wanky spray bottle.
And you, rotating your snake plant in line with the afternoon sun.
We need to have a chat about fake plants.
It's come to my attention that some of you have a thing against fake plants. And by 'thing', I mean you think they're abominations. An insult to the good plant name.
They're toxic! you cry. They don't give you any health benefits and introduce chemicals into your house! And they're so expensive.
But here's the thing…
Do you honestly think we don't know all of this? That we wouldn't prefer to have a house full of living, breathing plants to detoxify our lives?
Of course we would, but for various reasons like general laziness, we can't. We didn't choose this life. It chose us.
And for that, a lot of which is out of our control, we shouldn't be denied the right to having an Pinterest-worthy place like this one.
So in defence of a bit, or a lot of fake greenery, please consider the following: