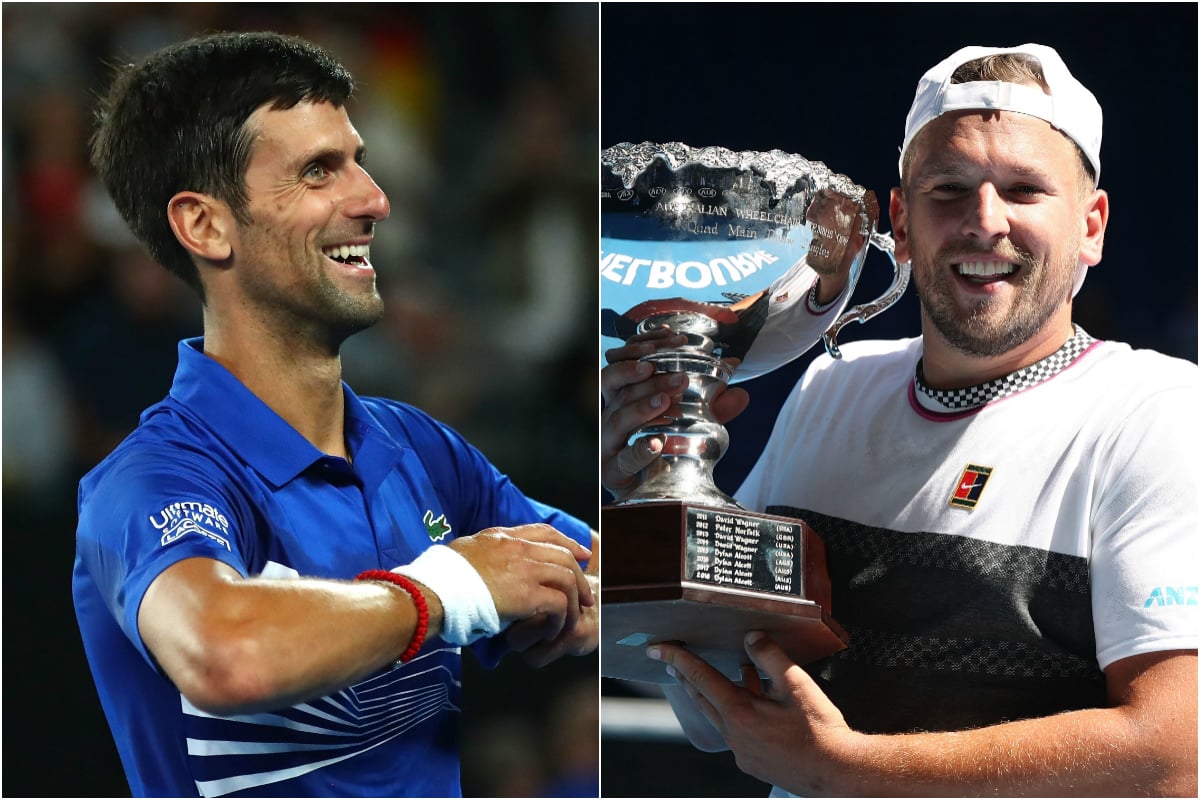 Saturday was a momentous occasion for Aussie wheelchair tennis champion Dylan Alcott, who Novak Djokovic said he counts as an "inspiration".
Not because he won the Australian Open men's quad wheelchair singles final – he'd done that already four times, in a row.
It's because this year it was the first time the 28-year-old's Australian Open win could be seen by thousands of Australians sitting at-home. The 2019 tournament was the first to have any of the wheelchair tennis matches televised.
And perhaps that's why one of Australia's greatest athletes perhaps still needs an introduction for some.
The five-time Australian Open winner has represented Australia in both wheelchair tennis and basketball, winning gold medals in the men's quad singles and doubles at the 2016 Rio Olympics. He's also been awarded an Order of Australia Medal and works as a Triple J radio presenter on the side.
The disability advocate was overcome with emotion after his 6-4, 7-6 win over number two seed and long-time rival, American David Wagner, on Saturday afternoon.
"Today was a really special day," he said, wiping away tears.