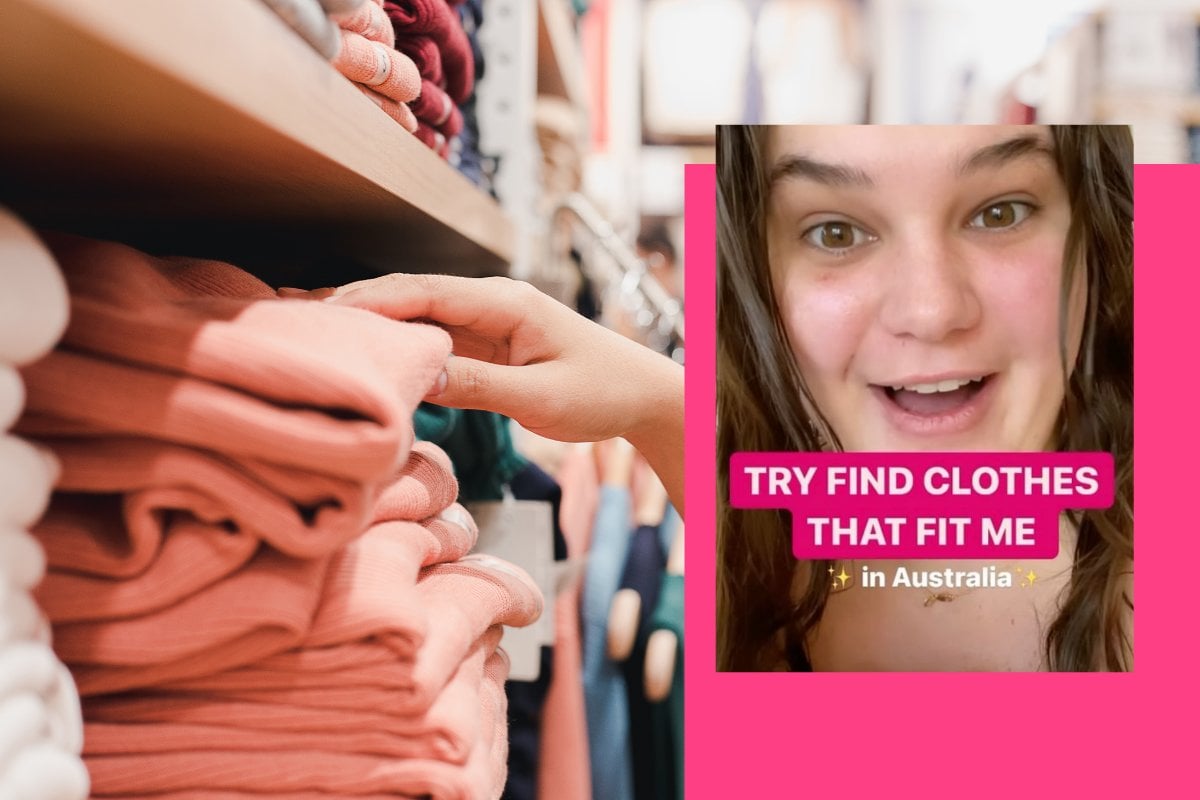 Plus-size women are fed up with having limited options at mainstream shopping centres. How do I know this? Because I'm a plus-size woman and I'm sick of struggling to find stylish clothes that also fit me. 
Every time I go to a shopping centre and come back empty-handed, all I can think is it shouldn't be this hard. 
Last week, the conversation I've been having in my head for years about shopping went viral. It was like it flew out of my head and ended up on the internet.
Mamamia road tests fashion crimes: Festival chaps. Post continues below.
Plus-size model and influencer Imogen Ivy put shared a post on Instagram about how grim the shopping situation is for curvier women in Australia, and she got a huge response. 
The post read: "Wakey wakey Australia. About time you step up... If you are size 14 in Australia there is a slim chance you can walk into any store and buy clothes, let alone clothes you want. Size 16+ even smaller chance. Size 18+ don't even bother. It's about time this horrendous fat-phobia stops."