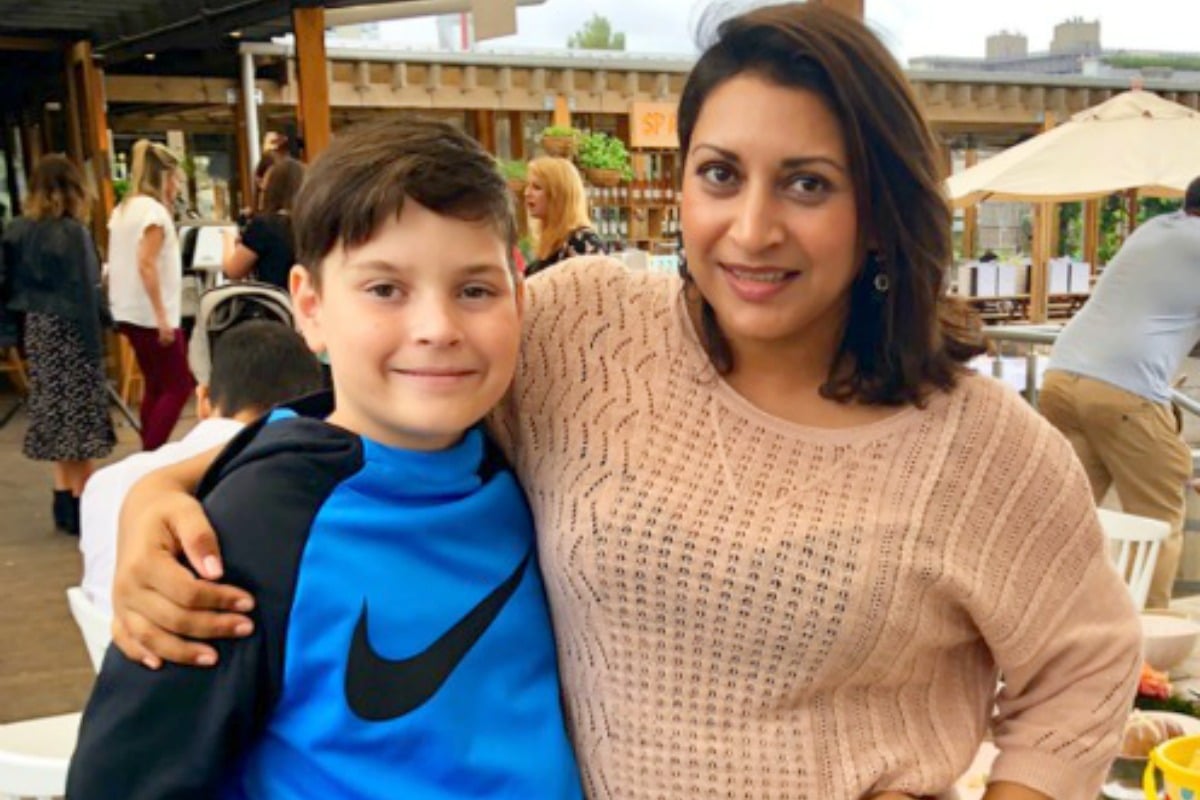 I've been a sole parent (no shared custody) for almost ten years, but I can't say I've done it entirely alone. Yes, there's been family help – but they're all crazy-busy, too. But even if they haven't been, I've always preferred to rely on help which I've organised myself, and am in control of.
Yes, you may call me a control freak.
But there's a lot of different sorts of help out there; babysitters, nannies and even live-in au pairs. Finding the best child-minding arrangement is a deeply personal choice every parent makes for their own family. And it's so dependent on what you actually need – and are prepared to pay for.
As a parent of a now 11-year-old, I have had lots of experience with the first two, and have explored (and witnessed in other families) the third option extensively.
Here's how I made the decision that two were right for me, but one wasn't.
Babysitter.
To me, a babysitter is great if you want a casual arrangement.
Anyone you trust can qualify as a babysitter; from your 13-year-old neighbour to your step-dad. Because of this, you don't pay top dollar – I think the most I've ever paid for a babysitter is $25 an hour – and that was too much. Usually it's around $15.
If I have a work event, or something social at night, I've always hired a sitter. However, I've never gone through an agency, preferring a person I know through someone else. For example, I've used a young woman from my son's childcare and I've used the nieces of my friends.
Also inherent in a babysitter is low expectation. Not of care – of course not. But in terms of other duties. I've never expected someone I've had a casual arrangement with to do any sort of housework, or supervise homework, for example.
They just need to keep my child safe, and engage with them, and if it's at night, put them to bed. And whilst the arrangement is casual, the way they act toward my child should not be.
I once had a sitter who yelled at my then-eight-year-old because he got up after he went to bed. Yep, she was fired immediately.
I also never used again the woman who put salt on a packet of salted popcorn, and made my son vomit. Just because a sitter isn't a professional who necessarily babysits for a living, doesn't mean they shouldn't understand children.
Another risk factor with a sitter is that because it's a casual arrangement, they can cancel on you at any time. I worked out with one young lady that she would do this when her dad had agreed to pay her phone bill that month; that is, when she didn't need to work.
But those are exceptions. At the moment, I have a nanny who's a real friend to my son, and thinks of his wellbeing as a priority. I couldn't ask for much more.