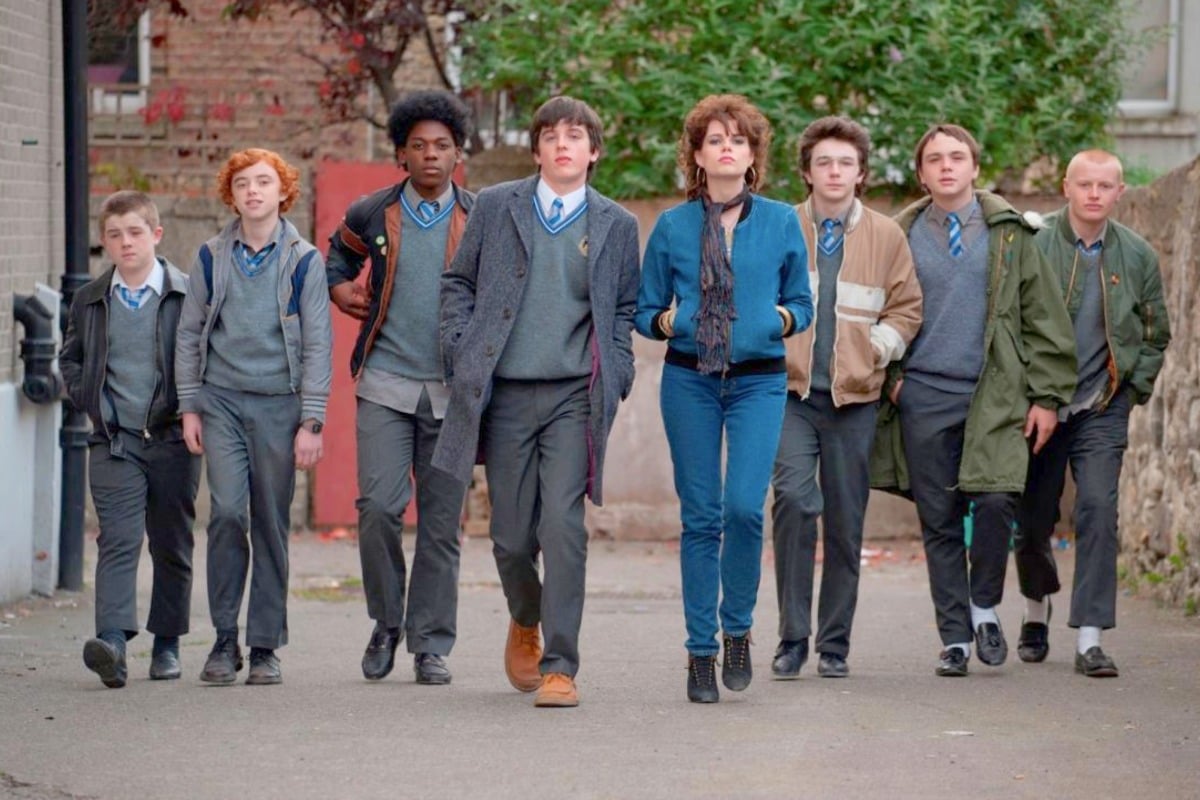 If your kid isn't declaring, "I'm not watching that movie, it's rated PG and that's for babies", how do you even know you're the parent of a tween?
As my son grows up – he's 11.5 now – it's getting trickier to navigate the content he consumes. Especially when it comes to movies and television, (YouTube is a lost cause) I want his entertainment to educate, and make him think about the world around him because his mind is ripe – but if you ask him, he's not interested in any of that. He wants to watch stuff that 'grown ups' watch – but it had better not be constructive in any way!
So, I have to present stuff I think would be great, in the sneakiest possible way – to make my kid think that they're his idea – and not something I'm making him watch.
Because, you know, God forbid I make him do something.
This is why when I recently came across the 2016 Irish film Sing Street, which Netflix is featuring, I simply added it to the list on my kid's account – so he would think it was his idea.
Being about a teenage boy named Conor (Ferdia Walsh-Peelo) who tries to impress a girl named Raphina (Lucy Boynton) by starting a band, I knew the premise would appeal to my rock'n'roll-crazy kid.
But I also did a quick search on the flick, and discovered it premiered at the Sundance Film Festival (a sign that it was a thinking movie)…and it was set in the 1980s, in Ireland – which I thought would expand his world a bit.
And, yes I'll admit, I thought the soundtrack would be smothered in my favourite band, U2. So yeah, that was my ulterior motive.
So, on Saturday night, as I 'let' my son choose a movie, and he selected Sing Street from his account, I smiled a smug smile to myself and settled in for some music nostalgia, and a sweet coming of age plot.
I did get both of those things from the next couple of hours – and a whole lot more than I had bargained for.
Basically, Conor's parents' marriage is crumbling, the family hits financial dire straits, and Conor is forced to leave his expensive school and attend a different, non-fee paying one. There, he's bullied by another kid, and by one of the Catholic priests.
Sounds a bit crappy, right? But.
Conor is one of the most inspirational teen characters I've ever seen on screen. Nothing, and I mean nothing, gets this kid down permanently.
Watch the Sing Street trailer here:
He's smart. He's resilient. He takes a beating,  but gets back up, determined with a plan for the next time, and determined that other people won't stand in the way of what he wants: to write songs for his band, and of course, to get the girl.
Conor doesn't mind being different – in fact, he embraces it. Throughout the film, he reinvents his look several times as he works out who he is – and makes no apologies for any version of himself. Conor backs himself time and time again.