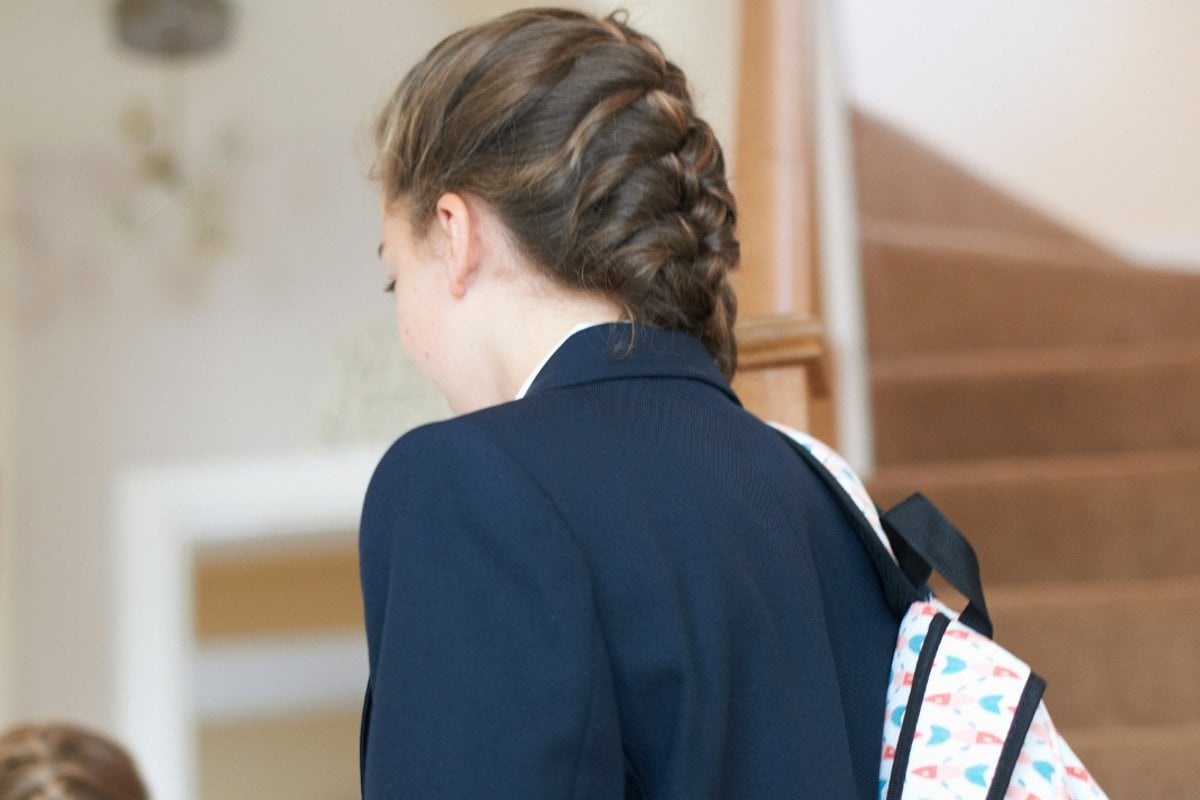 They were all there, Wambui included, though really they weren't – really they were in the brick belly of a government classroom, years-old posters over greying walls, kiln-light pulsing murderous through the windows in an irresistible haze. The ocean nearby smelt of dried seaweed. Gulls cried. It was the final period of the day, but this meant little to these seventeen- and eighteen-year-olds, many of whom would go straight from school to part-time jobs upon which their households depended. 
But the illusion held. I saw it in their furrowed brows, their slightly squinting eyes. They were enveloped in the darkness of an enormous pavilion, its sawtooth roof pulled tight in a snarl. The floor was dusty, uneven, dangerous. In the centre was a steep-sided pool, its surface humped with the carcasses of horses. Still more horses galloped and cantered on the rim, while a lone shepherd, arms outstretched, tried to prevent them from falling. 
'So tell me,' I said, aware suddenly that the electric clock uttered a faint, continuous whine. 'Does this story make no sense whatsoever? Or is there a hidden logic? Something a good Literature student can find?' 
Tim put up his hand. He was a tall, lanky surfer who – by sheer chance – I had taught continuously for the past five years. 'I'm not sure.' His voice was all sea breeze and glinting horizons. Waves broke behind his eyes. 'But I like it, Doc.' 
Years before, when Tim was in the junior school, my class had been discussing the controversy surrounding vaccines. After a barrage of questions, I felt the need to remind them that I wasn't a doctor. 'I'm pretty sure you are,' Tim had replied, and so I remained, all the way through to his graduation, and even today. 
'What about everybody else? Forget about meaning. We've all chosen Lit for a reason. Do we like this story?' 
Twenty-five heads nodded. I've taught a lot of books, but Peter Carey's Collected Stories is perhaps the only one that has enchanted every student, without exception. 
'I totally agree. I love Peter Carey. Like, really love him. Who's the teen heart-throb these days?' 
'Bieber!' 
'Well, Peter Carey's my Bieber.' 
Laughter. It's easy with Literature kids. They're studious, interested, in the class by choice. They're often high performers who want to achieve and expect you to provide. For them, the teacher isn't the enemy. Working with them is a joy.