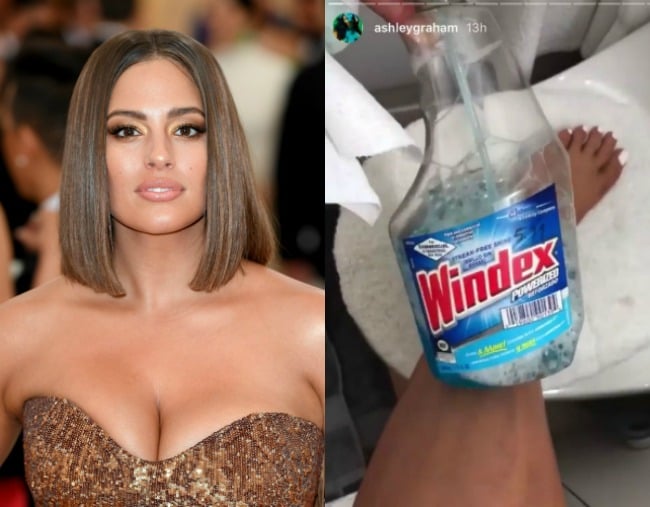 Want to achieve perfectly tanned steak-free legs? Go raid the cleaning product cupboard.
At least… that's what Ashley Graham does.
The 30-year-old model shared her secret 'hack' for a streak-free tan involving Windex glass and surface cleaner to her 6.8 million Instagram followers earlier this week.
As seen on her Instagram story, Graham used a Windex-soaked paper towel to scrub away at streaks left in her fresh tan by drops of water running down her legs.
There's no denying from the videos that the model's Windex-buffing trick worked – her legs went from streaky to perfectly streak-free and glowy.
"After! No streaks," she captioned the after shot.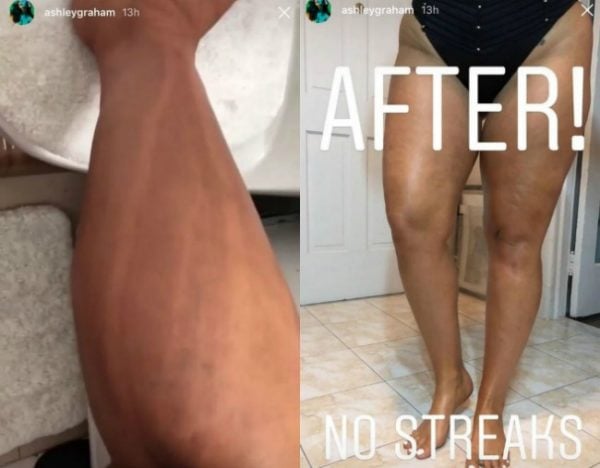 The advice, of course, raised many an eyebrow. And, let's just say experts aren't too impressed with Graham's bizarre tanning trick.