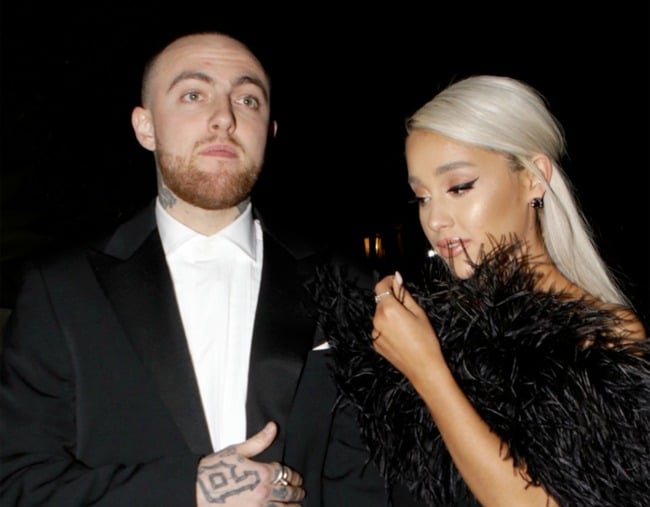 Ariana Grande has defended her decision to end her toxic relationship with Mac Miller, after a fan attacked her on Twitter for "dumping him for another dude".
The Twitter user referred to the breakup as "the most heartbreaking thing happening in Hollywood" and questioned why Ariana would break things off with her rapper boyfriend after he "poured his heart out on a ten song album to her".
In response, Ariana set the record straight on why she ended the 'toxic' relationship shortly after Mac Miller totalled his vehicle in a car crash. At the time of the crash, Mac's blood alcohol content registered double the legal limit.
The singer wrote: "How absurd that you minimize female self-respect and self-worth by saying someone should stay in a toxic relationship because he wrote an album about them, which btw isn't the case (just Cinderella is ab me)."
"I am not a babysitter or a mother and no woman should feel that they need to be. I have cared for him and tried to support his sobriety and prayed for his balance for years (and always will of course) but shaming / blaming women for a man's inability to keep his s— together is a very major problem."
— Ariana Grande (@ArianaGrande) May 23, 2018