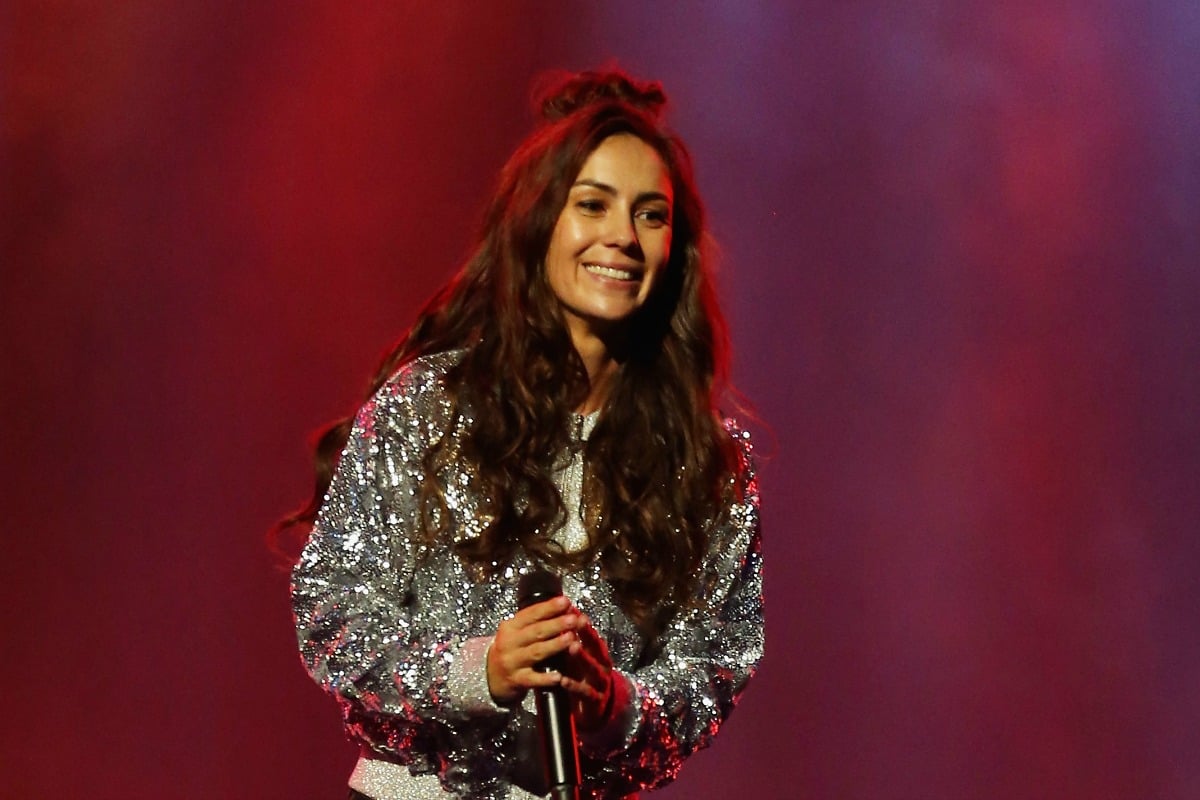 Missed the red carpet too? See every single outfit from the 2018 ARIA Awards red carpet right here.
Missed tonight's ARIA Awards ceremony? Let's catch you up.
There were plenty of incredible performances throughout the awards ceremony and loads of glitter and feathers on the red carpet – but let's just cut to the chase.
From Vance Joy and Amy Shark to Kasey Chambers, here's your complete list of all the nominees and winners from this year's ARIA Awards.
You can thank us later.
Best Video
Amy Shark – I Said Hi
Client Liasion – Survival In The City
Courtney Barnett – Need A Little Time
WINNER: Dean Lewis – Be Alright
Gang Of Youths – The Heart Is A Muscle
Mojo Juju – Native Tongue
Peking Duck – Fire
Pnau – Go Bang
Tash Sultana – Salvation
The Presets – Do What You Want
Best Children's Album
WINNER: Justine Clarke – The Justine Clarke Show!
Lah-Lah – 10th Birthday Party
Sam Moran – Santa's Coming
Teeny Tiny Stevies – Helpful Songs For Little People
The Wiggles – Wiggle Pop!
Best Male Artist
Dan Sultan – Killer Under A Blood Moon
Dean Lewis – Be Alright
WINNER: Gurrumul – Djarimirri (Child of the Rainbow)
Troye Sivan – Bloom
Vance Joy – Nation Of Two
Best Blue & Roots Album
Angus & Julia Stone – Snow
Emily Wurramara – Milyakburra
Mama Kin Spender – Golden Magnetic
Ruby Boots – Don't Talk About It
WINNER: Tash Sultana – Flow State
Best Hard Rock/Heavy Metal Album
DZ Deathrays – Bloody Lovely
King Parrot – Ugly Produce
WINNER: Parkway Drive – Reverance
Polaris – The Mortal Coil
West Thebarton – Different Beings Being Different
Best Independent Release
Angus & Julia Stone – Snow
Courtney Barnett – Tell Me How You Really Feel
DMA'S – For Now
WINNER: Gurrumul – Djarimirri (Child of the Rainbow)
Pnau – Go Bang
Breakthrough Artist
Alex Lahey – I Love You Like A Brother
Jack River – Sugar Mountain
Mojo Juju – Native Tongue
Odette – To A Stranger
WINNER: Ruel – Dazed & Confused 
Best Urban Release
360 – Vintage Modern
Esoterik – My Astral Plane
WINNER: Hilltop Hoods – Clark Griswold (feat. Adrian Eagle) 
Kerser – Engraved In The Game
Mojo Juju – Native Tongue
Best Original Soundtrack or Musical Theatre Cast Album
Evelyn Ida Morris – Acute Misfortune (Original Soundtrack)
Jessica Mauboy – The Secret Daughter Season Two (Songs for the Original 7 Series)
WINNER: Jimmy Barnes – Working Class Boy: The Soundtracks 
LIARS – 1/1 (Original Soundtrack)
Various Artists – Muriel's Wedding: The Musical (The Original Cast Recording)