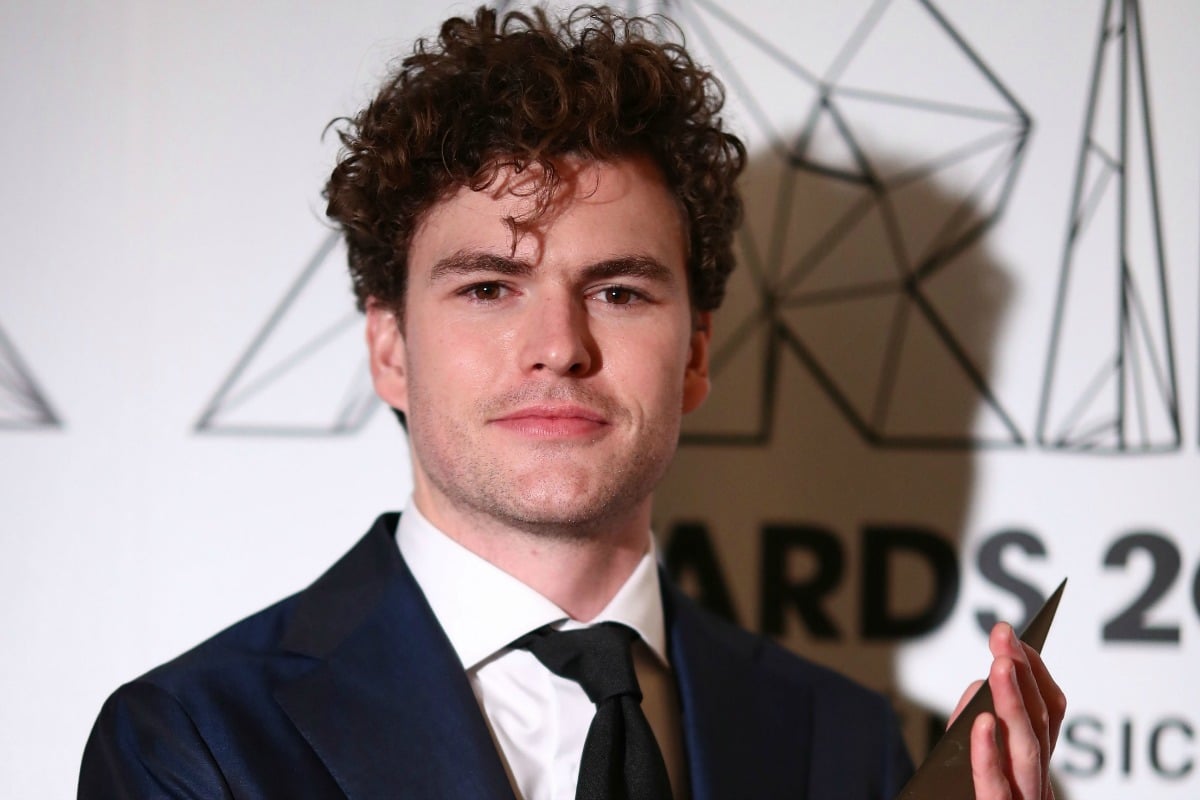 Vance Joy may have taken home the award for Adult Contemporary Album at tonight's ARIA awards, but there was just one aspect in the Australian singer-songwriter's speech that surprised the musician's fans.
"I just have a list of people I want to thank," he said.
"My wonderful band. My mum and dad. My beautiful girlfriend Sophie."
Yep, it's official.
Vance Joy and Sophie Lowe are officially dating.
After months of speculation from fans of the Riptide singer, the 30-year-old has finally confirmed his relationship with the English-born actress.
Fans began to question whether the pair were dating back in July when the couple were pictured on Instagram at the same cafe.
And now, Vance has publicly (albeit quietly) confirmed the rumoured relationship for the first time.
So @vancejoy just confirmed he's dating @sophielowelowe – what a ridiculously talented couple. Love the classy shout out to Sue Gudinski too #arias

— cameron adams (@cameron_adams) November 28, 2018