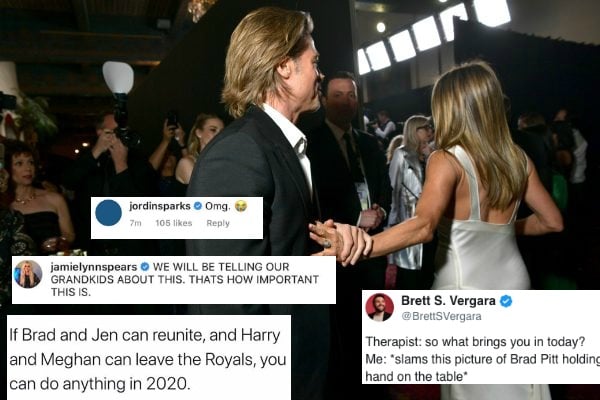 Well well well, hasn't the world gone mad.
We've all gone back to the early 2000s and caught Brad/Jen fever (again).
As my colleague Polly pointed out yesterday in this brilliant article, did we all just forget about the part where Brad very likely cheated on Jen, and definitely left her for another woman?
Kind of.
Sidenote: Here's Jen on Jimmy Kimmel. Post continues after video.
But how can you not look at these photos and be swept back to 2001?
(Also, how the heck do these two just not age?!)