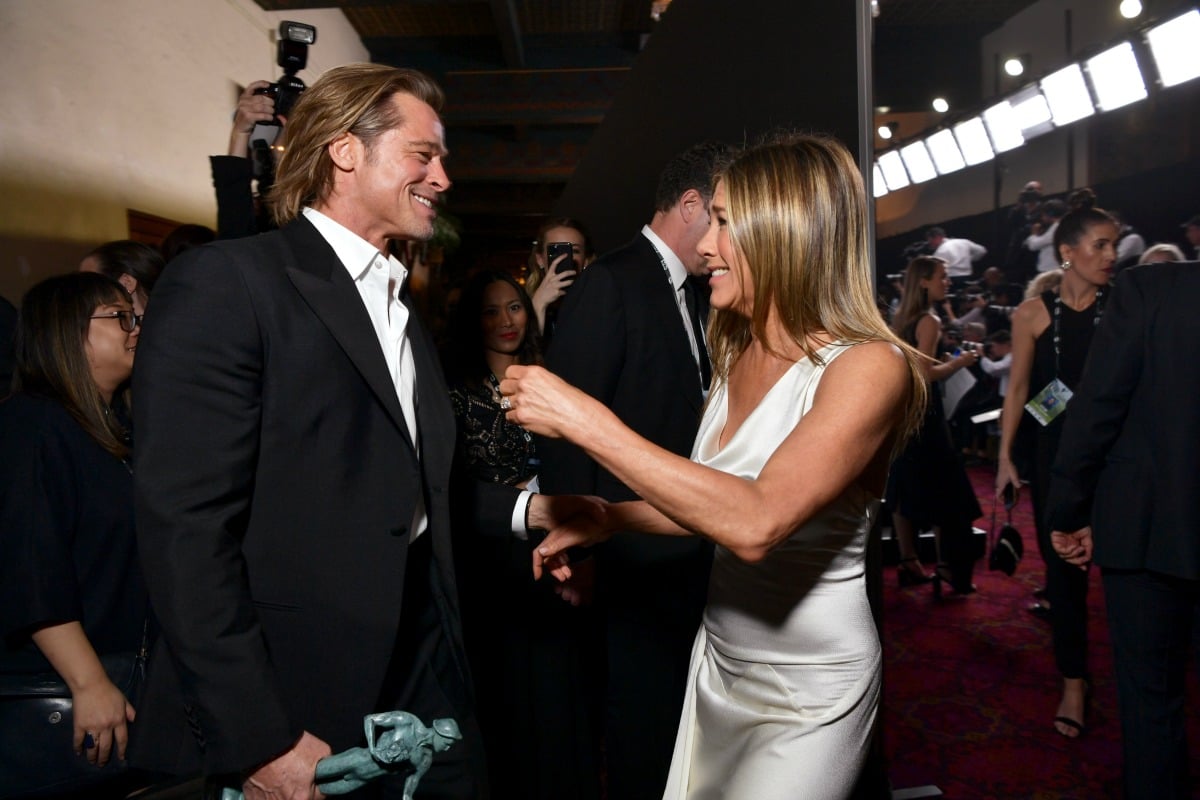 At the SAG Awards, Jennifer Aniston and Brad Pitt were spotted embracing behind the scenes.
They looked comfortable and happy, and greeted each other with a warm embrace.
Cue the tabloids.
OMG! Are Brad and Jen getting back together? 
Sigh.
The same hysteria ensued when it was announced that the pair both happened to be single at the same time – Twitter lost its mind.
Here are some of the tweets from the time.
If Brad Pitt and Jen Aniston end up back together now that they're both single I will literally DIE. Like Angelina, girl bye ????????

— Reagan Walker (@reagandwalker) February 18, 2018
Omg what if Jen and Brad got back together?! BEST FULL CIRCLE PLOT TWIST EVER

— Adam Wolcott (@AdamWolcot) February 18, 2018