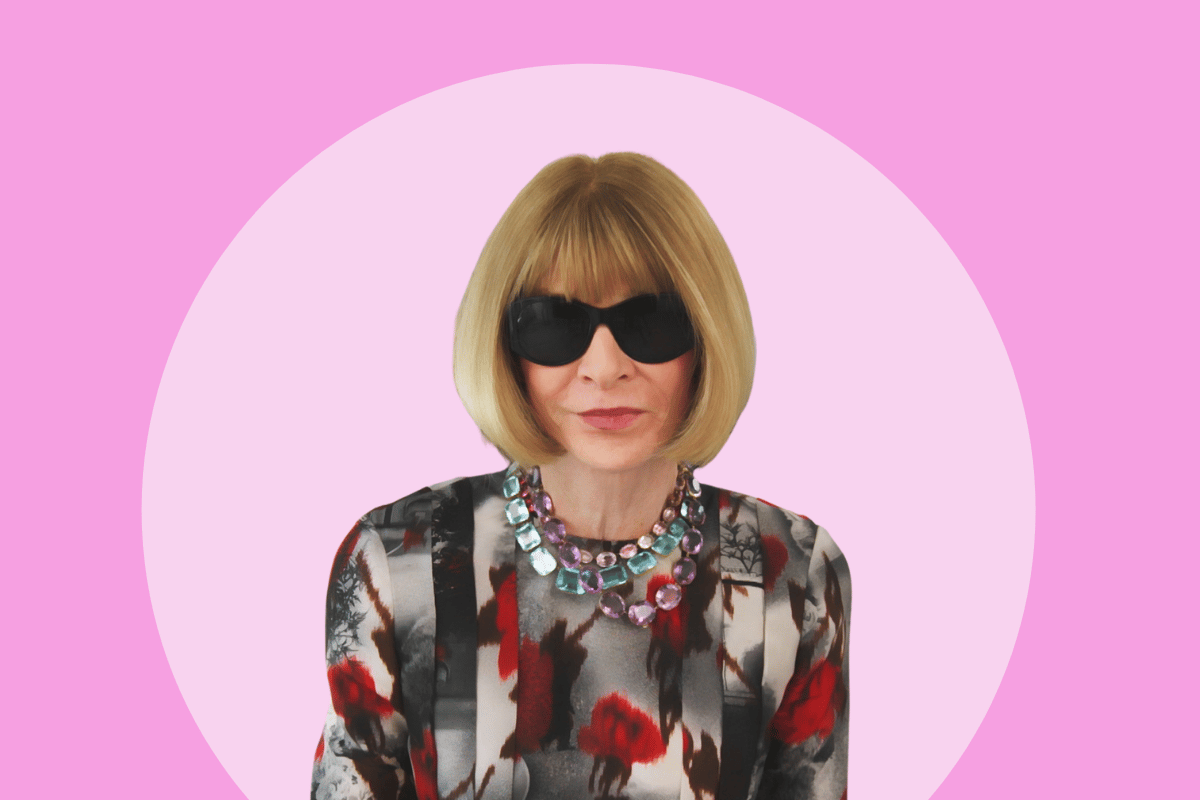 A full fringed bob and large dark sunglasses. Her look is almost as iconic as she is.
For more than 30 years, Anna Wintour has held the position of Vogue editor-in-chief. Not too bad... And she is also Vogue's global editorial director, and Condé Nast's global chief content officer too. 
While Wintour is integral in defining the zeitgeist, she is arguably as well-known for serving as the inspiration for the ruthless character Miranda Priestly, played by Meryl Streep in The Devil Wears Prada. 
But she also remains a bit of an enigma. 
Enter respected New York-based fashion and culture journalist, Amy Odell, who illuminates Wintour with her new book, ANNA: The Biography. It's already receiving praise for being the most revealing portrait of Wintour ever published, and we love tea, so… 
In an excerpt published by Time ahead of the book's release next week, this is what we learned.
Anna Wintour shares her interview advice. Article continues after video.
1. Wintour is "militant" in planning the Met Gala.
Former Met Gala planner, Stephanie Winston Wolkoff, described Wintour as "militant" during the party each year. 
"Where is everybody? It's time. Where are they? Can you tell me where they are?", are the questions Wintour is heard demanding, writes Odell.
It's just as well that her Vogue staff have all the answers. 
They know the prearranged arrival time of each guest, and when they are on their way, the car in which they will arrive, and any unfortunate outfit emergencies that may unfold en route, like say, a broken zipper, that needs addressing before the grand reveal of one's outfit.