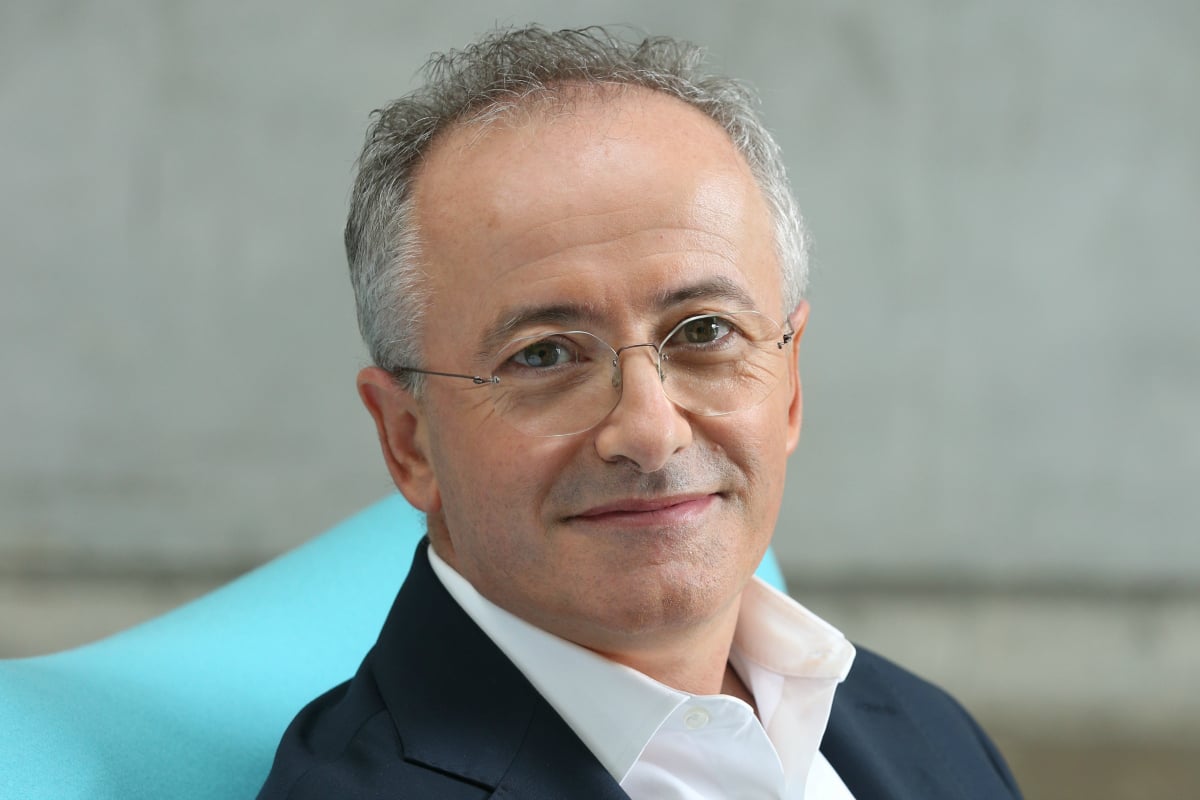 If you are struggling with depression or anxiety, help is available 24 hours a day. Call Lifeline on 13 11 14 or Beyond Blue on 1300 22 4636.
Andrew Denton was in his late teens when he first heard the word 'depression' from his family doctor. But that's where the conversation stopped. It was the late 1970s; there was no medication, little awareness. The word meant nothing to him.
Speaking to Mamamia's No Filter podcast, the journalist/presenter said it wasn't until 1994 that that changed.
"I had started a new two-nights-a-week live show at Channel 7. I was only probably about six weeks into it, and I had to step away. I was close to having a breakdown," the Interview host said. "And in the two weeks I was away, that's when [my son] Connor was born. And that was the first time I actually realised that I could – and realised that I should – go and get professional help.
"That was the first time I was introduced to medication, which doesn't solve your problem, it just gives you a ladder to climb out of the hole."
Listen to Andrew Denton's full chat with Mia. Post continues below.

Descents back into that place are mercifully rare for Denton these days.
"It used to be quite debilitating for me; as I said, I nearly fell apart. But when it hits, it can be like a physical feeling. It's like a chemical wash," he said. "When it hits badly, literally getting up out of the chair and walking across the room feels like an enormous effort."