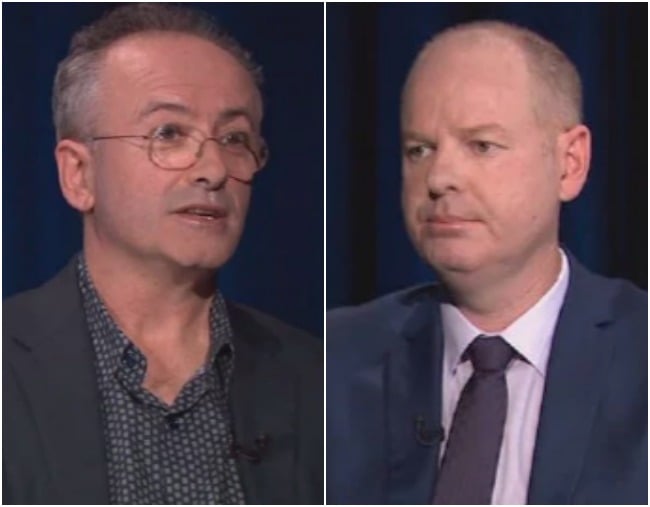 When most well-known Australians find them nestled in a chair opposite Tom Gleeson for Hard Chat, few muster more than a couple of giggles in response to his often brutal line of questioning.
Not Andrew Denton.
You see, on Wednesday night's Hard Chat, Denton turned the segment on its head, brilliantly schooling Tom Gleeson instead.
It started like this:
"Now you have a brand new show called Interview on Channel 7, what's the point when I've nailed the genre?" Gleeson probed.
"You can only keep an interview up for about four minutes, so you're like a premature interrogator, whereas I can go for about an hour," Denton shot back, before realising Gleeson had lost his rhythm and didn't know what to ask next.
Watch the full segment here. Post continues after video:

"Oh, hey! You've just lost your way. This isn't an interview, that was awful."
Gleeson, the master of dry sledging, hit back.