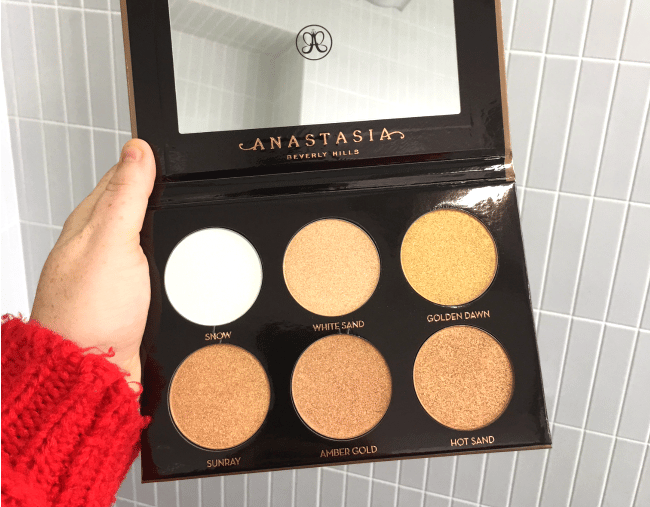 Every woman needs a good highlighter in her life.
Like eating the last piece of bread in the bread basket or going to the gym (so they say), you'll never regret chucking on some highlighter before leaving the house because it's the easiest way to fake awake.
And get lots of compliments from your co-workers. True story.
But knowing which highlighter out of the highly saturated sea of highlighters is the right one for you can be tricky. Especially because they're all so sparkly.
The key is to try, and try again, until you find the products that make you feel like your best self.
Such a quest bought me to the Anastasia Beverly Hills Ultimate Glow Kit.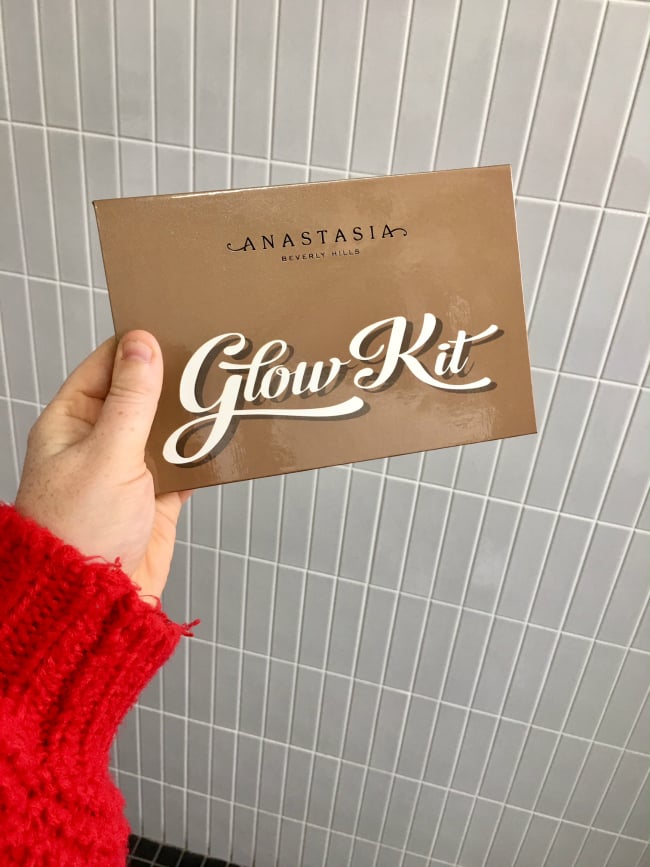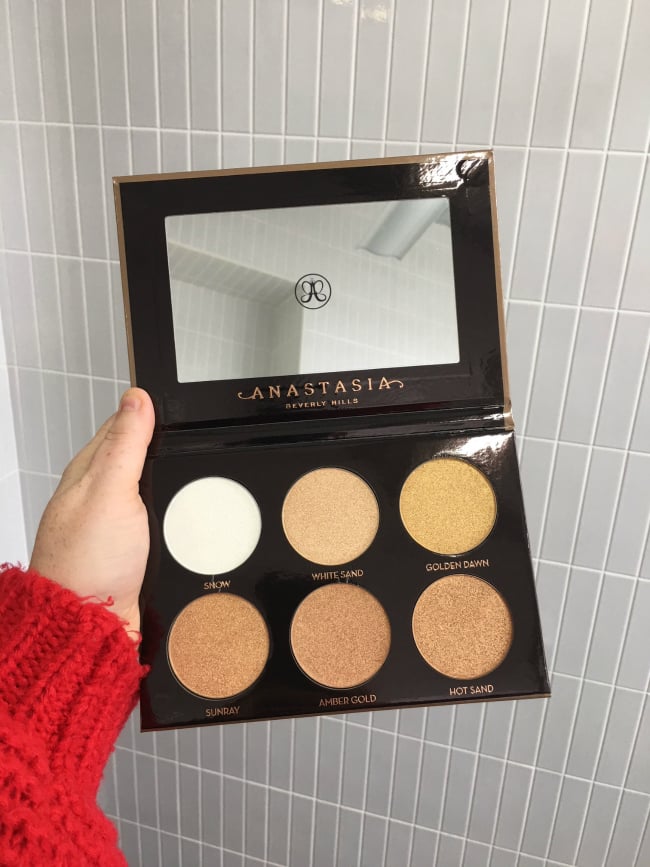 The LA-based brand started by the then-18-year-old brow guru Anastasia Soare is known for its incredible eyebrow products, but has since expanded into highlighting and contouring kits to help women create a 3D-sculpted look to highlight their bone structure.
This palette has six shimmery majestic shades - Snow, White Sand, Golden Dawn, Sunray, Amber Gold and Hot Sand a la above.
Each is a finely-milled pressed powder with a lot of luminosity and a lot of pigment. A.k.a the holy grail of night-out highlighters.
Yes, the packaging is delicious - and comes with a big ole handy mirror too - but can this product make you look lit from within when you're really, truly not?
Let's take a look.
I started with a fresh face. Plus L'Oreal Paris Nude Magique CC Cream. Plus NARS Pure Radiant Tinted Moisturiser. Plus Fenty Beauty Match Stix Trio contour stick in Amber.
Like I said, fresh faced.
Then I went about adding that earlier mentioned lit from within glow I 100 per cent do not have thanks to a diet of UberEats and pasta.
To highlight the high points of my face, I took the champagne shade White Sand with an angled brush up and over my cheekbones, and across my brown bones, cupid's bow and down the bridge of my nose with a small, rounded brush.
If you have an olive, brown or dark skin tone, or have yellow undertones, you'll be able to use the other shades Golden Dawn and Hot Sand as highlighters too.
Women with fair skin and a pink undertone can still get a boatload of use out of the Anastasia Beverly Hills Ultimate Glow Kit.
Nights out or sparkly, shimmery occasions can call for amping up your highlight, or use the remaining shades to create a glitter smokey eye like I did.
After using my everyday bronzer as the base colour, I took the shade White Sand all over the eye area extending up to the brow bone, followed by Sunray on the lid, Golden Dawn focused on the centre of the lid and Amber Gold in the crease.
I also used a larger, soft bristled eyeshadow brush to blend the shades together for a more seamless look.
A touch of Snow in the inner corners of my eyes and again on the brow bone, and I was set for an evening of dancing.
Shame I had to go back to my desk.
The Anastasia Beverly Hills Ultimate Glow Kit end result?
I wash of glowy, golden goodness appropriate for a wedding, date night, evening on the town, and an ordinary work day when I'm feeling extra.
The best thing about this palette is how all the shades compliment each other and can be used in multiple ways. The powders themselves were fine enough to give a seamless finish on the skin, but with a glittery, gritty texture that held all day.
Essentially, you're getting six high-end highlighters and a bronze eyeshadow palette all-in-one. For $40.
Pretty good, eh?
You can find the Anastasia Beverly Hills Ultimate Glow Kit and other beauty bargains over on Mamamia Shopping.
Have you tried any Anastasia Beverly Hills products before? Do you like them?
P.S. We spoke to beauty guru Zoe Foster-Balke about her beauty advice for busy women living hectic lives below.