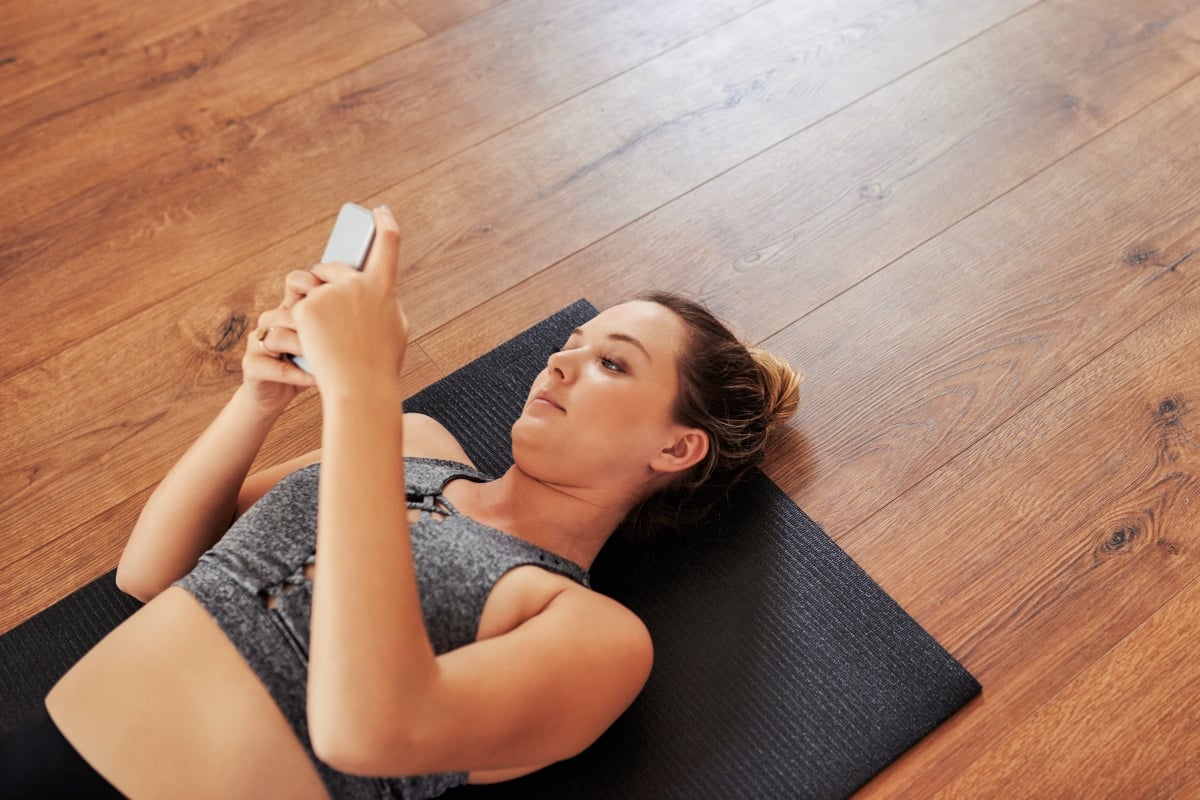 Right now, we're all staying at home as much as possible to help stop the spread of COVID-19.
This means lots of changes to our routines, and one of the biggest changes for many is the closure of gyms.
WATCH: PT and former Bachelor Sam Wood shares his quick, easy exercises you can do next to your couch. Post continues after video.
If you're a regular gym-goer, social sport player or small group class exerciser, not being able to do your preferred fitness activities will not only affect your fitness levels, but it can have a ripple effect on the way you feel physically and mentally.
We're going to need exercise and fresh air to feel sane, so we thought now would be an excellent time to revisit former professional athlete turned personal trainer Matt Fox's advice for how to do a decent work without walking into a gym.
Below, you'll find four excellent exercises you can do at home, without any equipment, to build a strong body.
1. High knees
"These are literally running on the spot but lifting your knees up high, with your arms outstretched in front of you, try to tap the palm of your hands with the top of your knees," Fox told Mamamia.
"This is a great exercise that works every muscle in your lower body along with your abdominal muscles, but also is an awesome cardio workout. This one is good because it's done on the spot and requires no more room than where you are standing. It can replace your run or bike ride if you can't get outdoors."
2. Plank