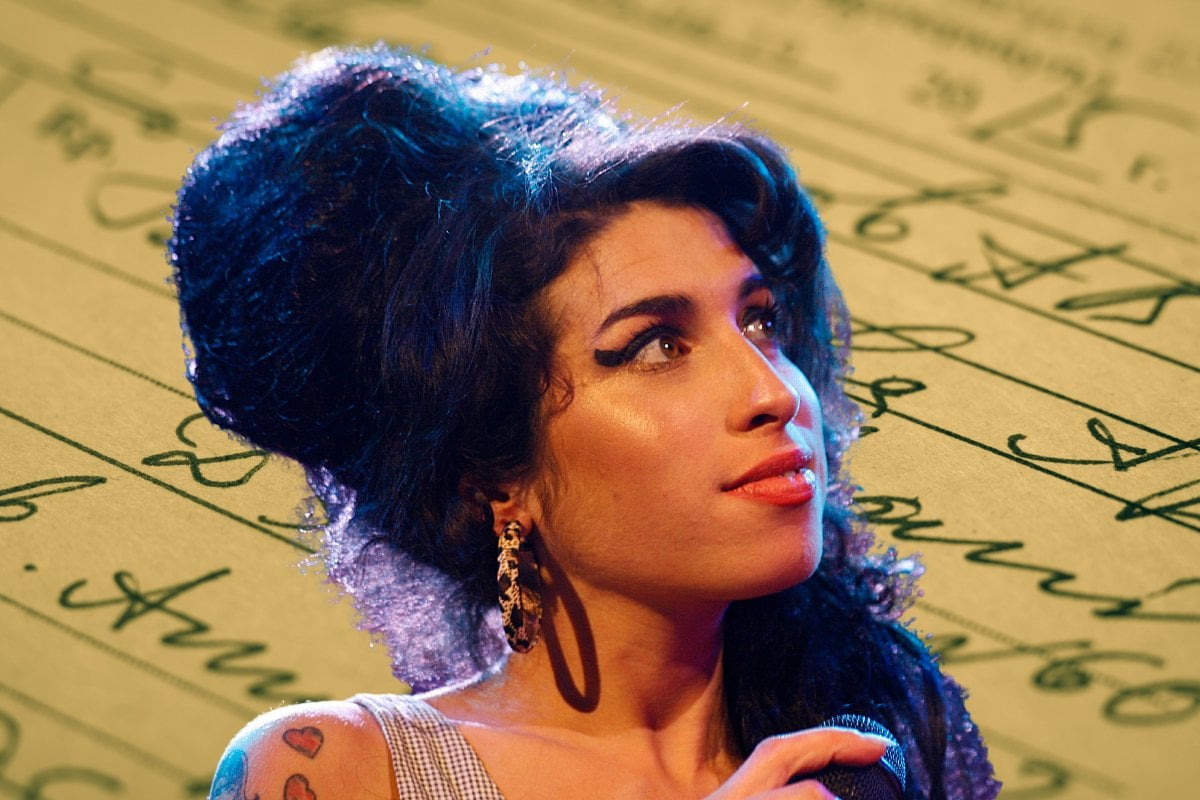 Amy Winehouse would have turned 40 this year.
The pop culture icon was most known for her deep soulful voice, oversized beehive, and winged eyeliner, along with her transcendent songs 'Rehab' and 'Back to Black'.
Winehouse was only 27 years old when she died in July 2011 after a long (and far too public) battle with alcohol and drug addiction.
In a new book titled Amy Winehouse: In Her Words, the singer's parents share the six-time Grammy winner's handwritten lyrics, poems, family portraits and journal entries.
The book is available on August 29 and begins when Winehouse was just a child in North London and ends around the time of Winehouse's masterful second album, Back to Black.
"Good words to describe me: loud, bold, melodramatic," Winehouse lists in one entry.
In another, she admitted she struggled to fit in at school. "I quickly get into the wrong crowd," she said in regards to the prestigious Sylvia Young Theatre School in London.
"Is it worth being bullied for friends?" Winehouse pondered.
As the singer got older, the topics of her entries described changed. "Only smoking after meals. No fucking carbs, b*tch!" she scribed.
Winehouse struggled with bulimia from her mid-teens until her death.
"We always wanted the world to know the real Amy, where she came from and what made her tick," her father Mitch told People.
"In all aspects she was just a normal Jewish kid from North London, who did normal kid things, went to drama class, loved her grandma, her mum and dad, loved her brother."