After pulling off a rare celebrity surprise wedding, Amy Schumer – who will from now on be known as half-actress, half-ninja – gave us all a glimpse into her special day with several wedding photos on Instagram.
The 36-year-old married chef Chris Fischer in Malibu on Tuesday. Keep in mind, after letting the world know they were dating just a few days before.
Of all the posts and photos, this is what hit the comedian's followers smack bang in the heart the most.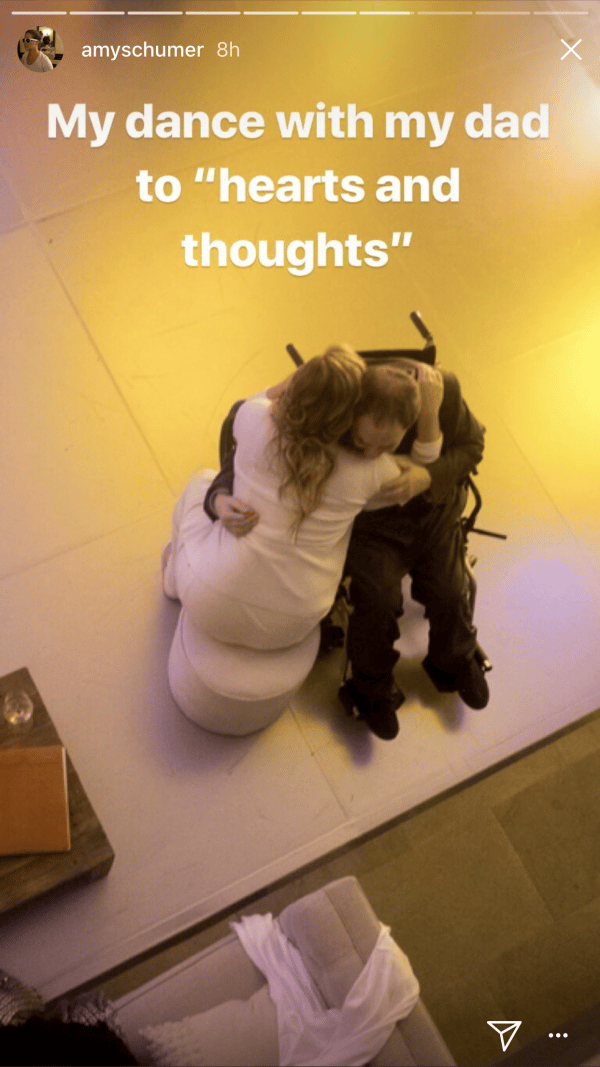 Amy held her father Gordon, who suffers with Multiple Sclerosis, as they swayed together in a special father daughter dance.
The pair reportedly danced to Pearl Jam's Hearts And Thoughts, which includes the heart-wrenching lyrics: "Never dreamed You'd return / But now here You are and here I am / Hearts and thoughts they fade away." Yeah, we'll just leave that right here...