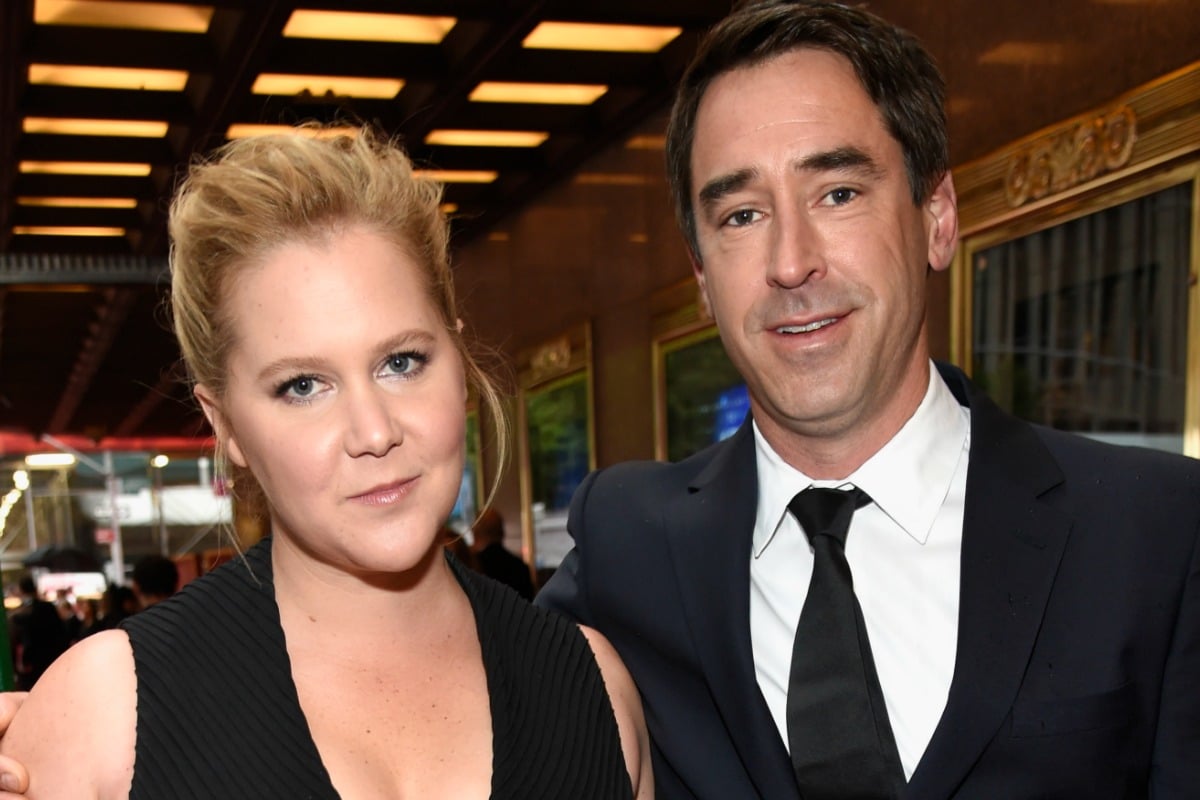 "I knew from the beginning my husband's brain was a little different than mine."
Comedian Amy Schumer has provided insight into her marriage to chef Chris Fischer, who is diagnosed with autism spectrum disorder – the signs of which, she says, are what made her fall madly in love with him.
"My husband was diagnosed with what used to be called Asperger's. He has autism spectrum disorder. He's on the spectrum. And there were some signs early on," she explains in her new Netflix show Growing, a one-hour comedy special which focuses on pregnancy and marriage.
Watch the trailer for Growing below. Post continues after.
Recalling a time when she tripped over in front of him, the pregnant actress said his reaction was… rather unusual.
"Nine out of 10 people would go, 'Oh my god, are you OK?'" Schumer said while recounting the incident. "Maybe more like 10 out of 10 people. Instead, my husband […] kind of froze and became a lighthouse, opening and closing his mouth."
This was one of many "huh?" moments, as Schumer describes them, that filled the early days of their relationship.
 

View this post on Instagram