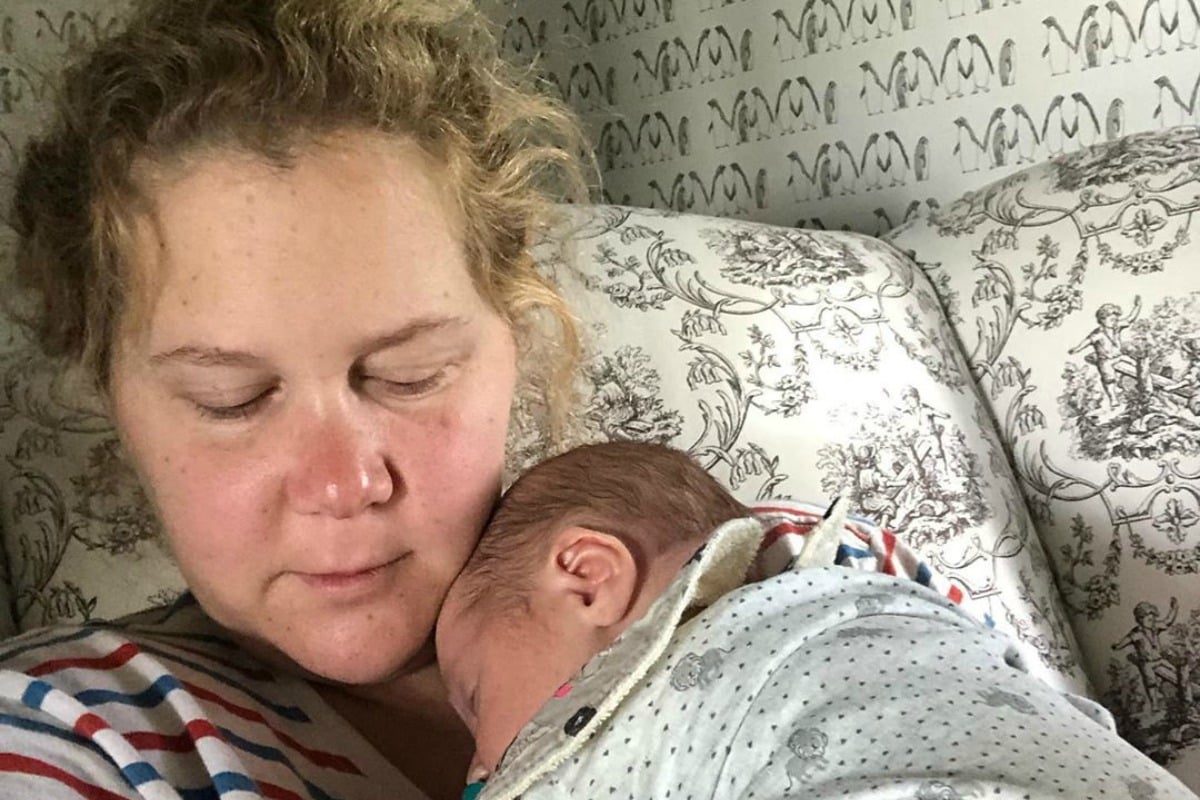 As countless perfectly-angled photos on Instagram would have us believe, pregnant bellies simply… evaporate once a baby is born.
And days spent with newborns are all naps in sun rays and cheery morning walks in the park, because what stitches, right?
Amy Schumer is here to call bullsh*t.
And we consider it a public service for all new mums out there.
Watch the official trailer for her recent Netflix comedy special, Growing.
The comedian and mum to baby Gene Attell Fischer has shared a series of photos on Instagram that give a real, bonafide glimpse into life as a new mum, where comfort is obviously key after just, you know, squeezing an entire human baby out of your vagina.
Comfort in the form of a pair of high-waisted hospital knickers that she vows to rock for life.
 

View this post on Instagram