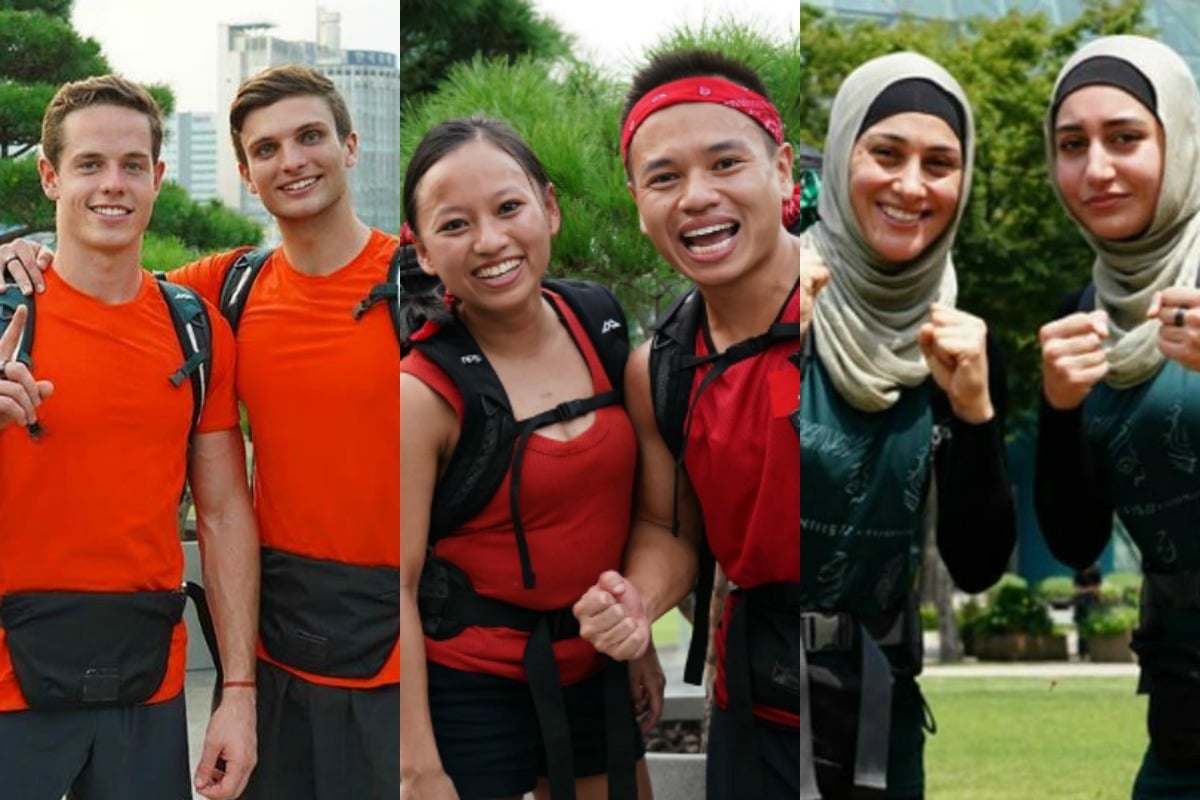 Last night, I messaged the very few people in my life who I knew I could compete in an around-the-world race with without wanting to commit murder.
The Amazing Race Australia is back and I want in, I told them. But hey, I'm a bit late and watching from the couch is also pretty fun (plus, a lot more comfortable).
On last night's opening episode we were introduced to 11 teams and watched them race around the South Korean capital Seoul, stacking cups, making dumplings and flyboarding, which I 100 per cent imagine to be the world's most fun activity.
Here's the trailer for The Amazing Race Australia. Post continues below video.
We said hello and goodbye to young South Australian siblings Alana and Niko, who were so bad at this they didn't even complete one activity. Ah well, they'll go down in Amazing Race history for… all the wrong reasons. ¯\_(ヅ)_/¯
There's 10 teams left to fight it out for the first awkward hug from host Beau Ryan in the next episode, and we've ranked them by how likely it is they'll be the final pair standing.
10. Judy and Therese.