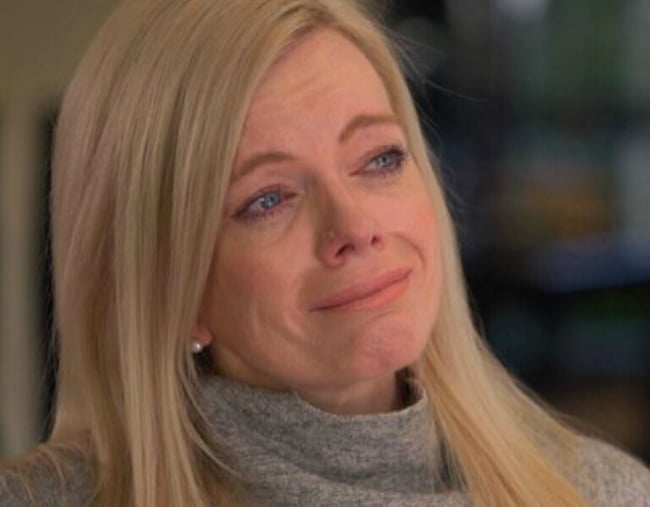 At a Gold Coast restaurant in 2013, Amanda Merrifield thought she had been given a spoonful of vinegar to treat her hiccups. It was only after she swallowed the liquid she realised the chef and owner's life-altering mistake.
"As soon as I drank it my knees buckled and the pain went straight to my chest and I literally thought my heart was going to explode," the Queensland mum recalled to A Current Affair in Thursday night's program.
Amanda later found out that in the kitchen, a chef had mistakenly poured oven cleaner from a similar-looking bottle into the spoon which The Point's owner, Paul Jeynes, took to her. This was after he suggested the hiccup remedy, telling her "I have a cure for those hiccups and I swear you will never get them again," the Courier Mail reports.
The industrial strength cleaner, made from poisonous and highly corrosive sodium hydroxide, immediately took effect, causing devasting internal injuries.
When the 44-year-old was rushed to hospital – allegedly after the owner's debate over whether an ambulance should even be called – doctors feared she wouldn't last "72 hours".