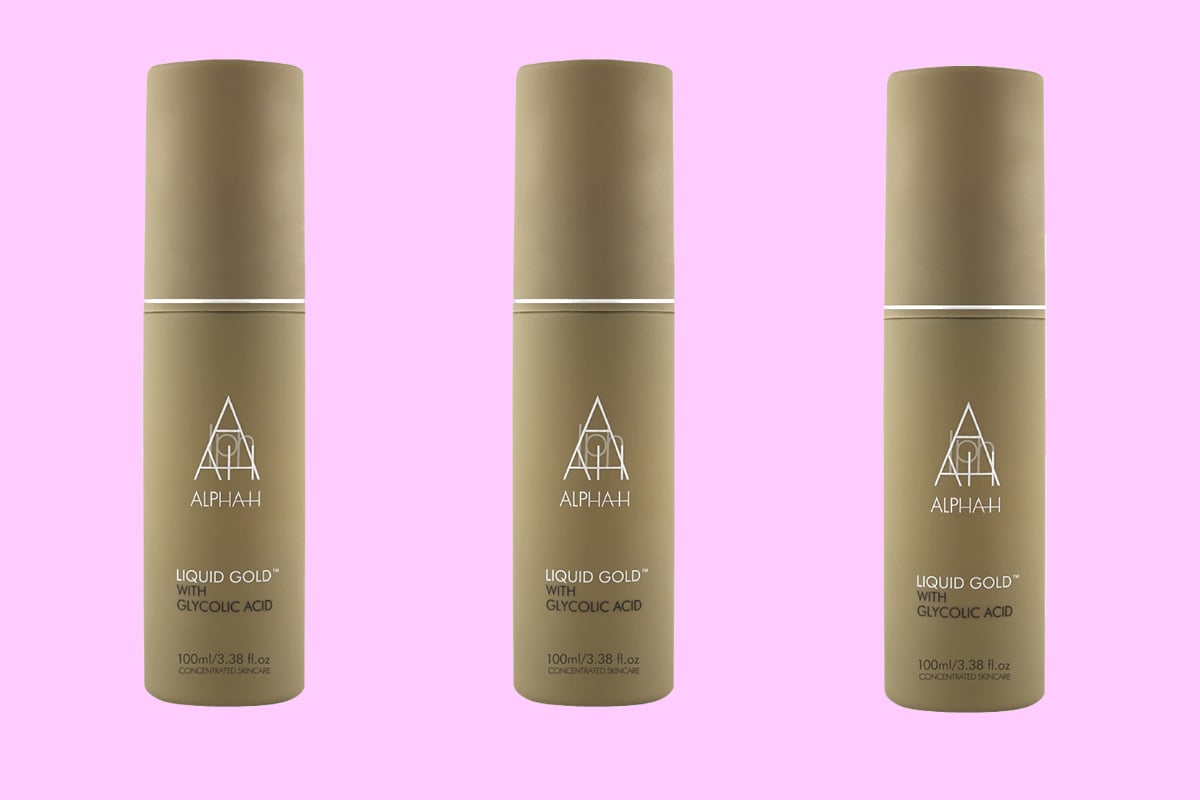 There aren't many products with a cult following as dedicated as Alpha-H's Liquid Gold, but there is a definite reason for that.
It just works.
The glycolic acid-based chemical exfoliator works to resurface and stimulate new skin cells to diminish the appearance of pigmentation, wrinkles, sun damage. The result? Your skin is left looking more radiant and blemish free. You simply swipe it on at night over cleansed skin and go to bed. It's that easy.
Personally, I used it when I was 17 years old and suffering from a bout of stress-induced acne three weeks out from my high school formal (thanks a lot HSC). I religiously used Liquid Gold every second day and although my acne scars didn't magically disappear, the breakouts stopped and my skin was noticeably smoother.
 

View this post on Instagram

 
Mamamia's resident beauty expert Leigh Campbell is a fan, too.
Heralding it as her weekly 'spendy' product highlight on Mamamia's You Beauty podcast, she extolled its glow-giving abilities.
"It's such a bloody bargain in relation to how good it is. People who know me will already have this product because I force it on them. It's bloody good," she said.
At $60 for 100mls, it's not the cheapest product, but lo and behold, I think I've found a dupe.
Introducing Pixi's Glow Tonic, which retails at Sephora for $28 per 100mls.
Similar to Liquid Gold, its hero ingredient is glycolic acid – it even has the same five per cent formulation – and you use both products in the exact same way.