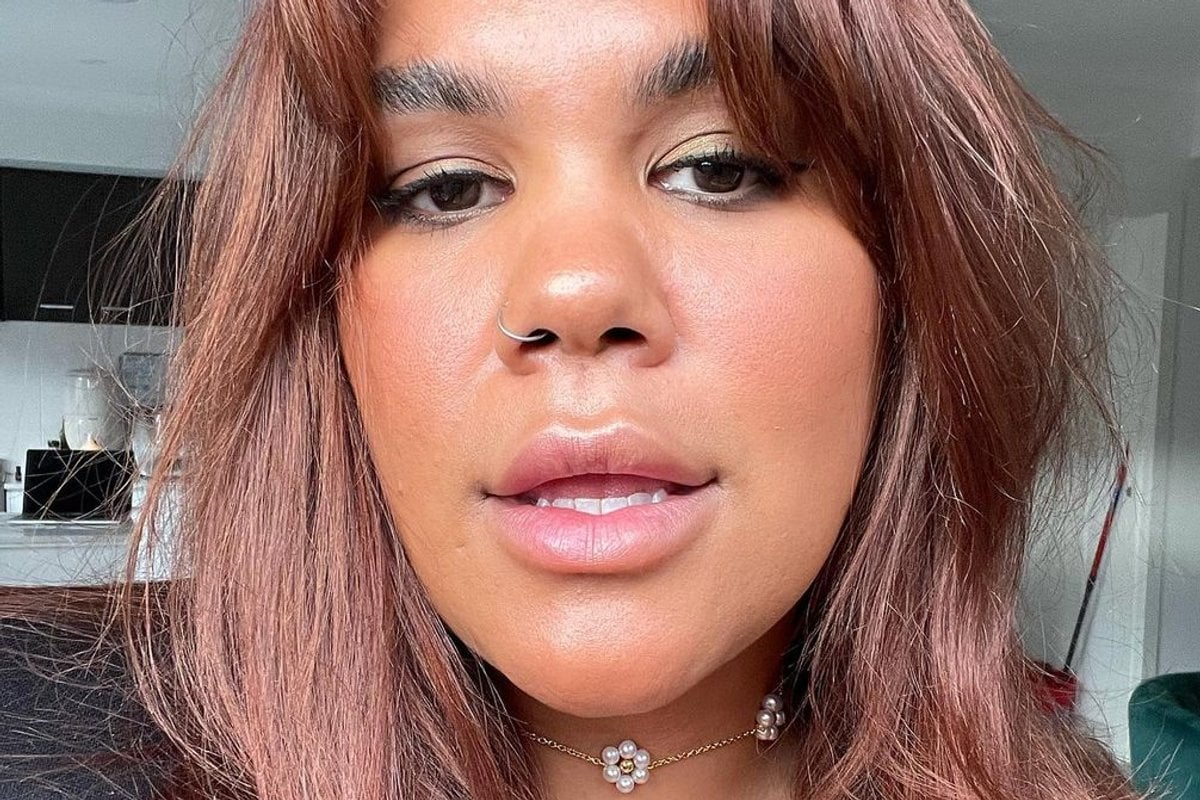 Allira Potter manifested her entire career. Literally.
Within a matter of years, the proud Yorta Yorta woman went from working a corporate 9-5 job and "hating" it, to becoming a full-time mindset coach and spiritual healer.
Speaking to Mamamia, the author and host of our latest podcast, Fill My Cup, shares exactly how she did it and how you can do the same. 
Listen to the first episode of Fill My Cup, where host Allira Potter shares easy and actionable practises, affirmations and activities that'll help you prep for the week ahead. Post continues after audio. 
Allira Potter's manifestation journey.
Allira has always been spiritual, but it was only a few years back, when she found herself at a low point, that she really tapped into it.
"I sort of hit rock bottom with drugs and alcohol, and I had to turn my life around," the podcast host tells us.
"I got gifted my mum's oracle cards when she passed away, and then when I hit that rock bottom, I found the cards and just kept thinking, maybe this was a sign I need to tap into [it] a little bit more. So I did."
Knowing she wanted to go down a different path and work for herself, Allira took various spiritual development and life coaching courses to educate herself on what manifestation is and how to implement it daily.