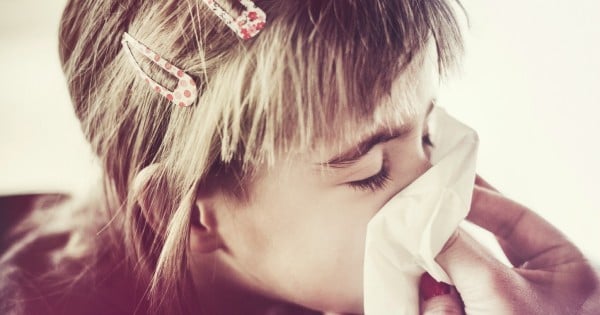 Before becoming a mother 12 years ago I thought I knew what allergies were, what they looked like and even how some of them felt. But becoming a parent will highlight exactly how much you don't know.
At a basic level, an allergy is a damaging immune response by the body to a particular substance that is normally harmless to most people.
And it's something that each of my three kids suffer from.
It's a situation I found surprising considering allergies were rare in my family, however I was shocked to learn that Australia and New Zealand are known to have the highest prevalence of these disorders in the developed world.
With that in mind it's important that all of us parents keep in mind the signs and symptoms that could indicate our kids might be suffering from something more serious.
These are the most prevalent ones that might suggest your child has an allergy that requires professional treatment.
Hay Fever (Allergic Rhinitis).
Contrary to all of the advertisements on television, hay fever isn't just about all the pollen blowing about in the springtime. Allergens like dust, insects, grass, animal hair and mould can also trigger hay fever symptoms.
Look out for red, itchy eyes, snoring and excessive mouth breathing.
Anyone who suffers from hay fever symptoms knows it can greatly affect your quality of life. When your eyes and nose are watery and itchy, it can be impossible to concentrate and sleep, which makes those long days at school difficult for kids.
Once you identify what they are allergic to, then you can organise proper treatment dependent on on the allergen and it's severity.
And a not so fun fact for pet loving families, contrary to popular belief there are actually no truly "hypoallergenic breeds" of dogs or cats.