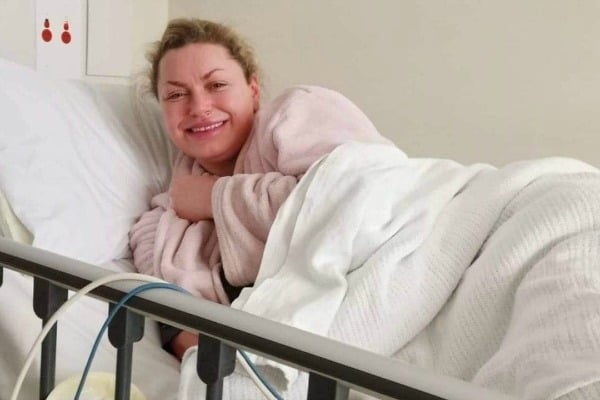 Have you heard the tale of the single woman who lived alone with her cats? When she died, there was no one to find her – and they ate her face. For me, this is a tale used to instill fear in women – women who dare to lead solo lives and buck the traditional married with two kids lifestyle. But as I wobbled in my bathroom, slowly losing consciousness, the thought flickered into my mind – was I about to die and have my face eaten by cats?
It all started with a cough. I had become sick with a bark that simply would not go away – and being single, I took care of myself. I drove myself to the doctor, filled my own scripts and tucked myself into bed every night. It's not particularly fun to have to run your own health errands when you're under the weather, but I took a sort of pride in my ability to get things done. I didn't need a partner to take care of me – I had the resources, support and relationships I needed to get well. Sisters doing it for themselves!
Single women share the phrases they're sick of hearing. Post continues after video.
And believe me I was proactive. I was motivated to kick the cough once and for all. It took multiple doctor's visits and a new GP before I had a new strategy for good health. I went to the pharmacist armed with a script for antibiotics, an inhaler and a scrawled note with a recommended brand of cough suppressant. I was meant to take it before I slept – it would ease the night time heaving. So that night, after catching up on Game of Thrones, I took a tiny sip of cough syrup, not realising the big drama it would cause.
As I laid in my empty bed, no partner beside me, I felt my skin becoming itchy and red hot. I touched my lips with my fingers – they felt huge. There was no one in the house. Panic started to set in. I stumbled to the mirror in my living room and caught a glimpse of myself. My lips had turned MAFS! It was a severe allergic reaction. The next two minutes was a blur. I desperately searched for my phone – but I lost the ability to dial. I knew I desperately needed an ambulance – but there was no one there to help me. This was it. I was going to die here in my bathroom, single and alone, and I wouldn't be found until my face was Whiskas. A few drops of cough syrup had stolen my sense of independence. I was afraid for my life and for a moment, I had given up. Everything started to turn to black…
 

View this post on Instagram