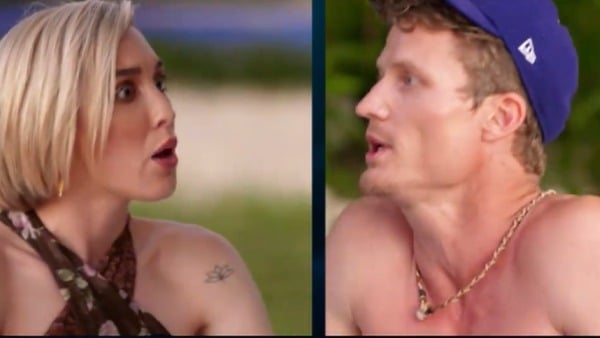 Over the last week, Channel 10 has been drip-feeding us the names of the Bachelor in Paradise Australia cast for 2019 – as well as trailers that promise plenty of drama.
(And dear god, we hate to admit but we've never been so excited to watch ex-ex-reality TV contestants swanning about on a free holiday to Fiji).
We know we're set for a fiery confrontation between exes Alex Nation and Richie Strahan, in which the "grubby details" of their relationship breakdown will come out. (We hope.)
Watch the Bachelor in Paradise trailer. Post continues after video.
In one trailer, as Richie walks into paradise, he tells Osher: "I was obviously in a relationship with Alex and, well, the circumstances of that breakup were quite brutal.
"I don't know if Australia's ready for the grubby details surrounding it," he adds.
Richie, don't worry – we're ready. And waiting.
But it looks like we don't have to wait until Bachelor in Paradise starts (WHEN WILL THAT BE CHANNEL 10?!) because a new report by New Idea magazine claims to have all the details.
The magazine claims that financial issues and the strain of a long distance relationship between Alex, who lives in Melbourne, and Richie, who's based in Perth, were the cause of the couple's demise.
Five months into their long-distance relationship, Alex apparently begged Richie to relocate to Melbourne as she was going through "dark times and a medical complication".
But Richie reportedly refused as he was "struggling with money at that time" and would only fly to Melbourne for paid appearances.
"He didn't want to keep spending money on flights unless they were getting paid for it," a ~friend~ told the magazine.
But the relationship imploded when Alex reached out to her ex-boyfriend for support and even though it was innocent, as the magazine reports, Richie was furious when he found out – labelling Alex's actions "grubby".