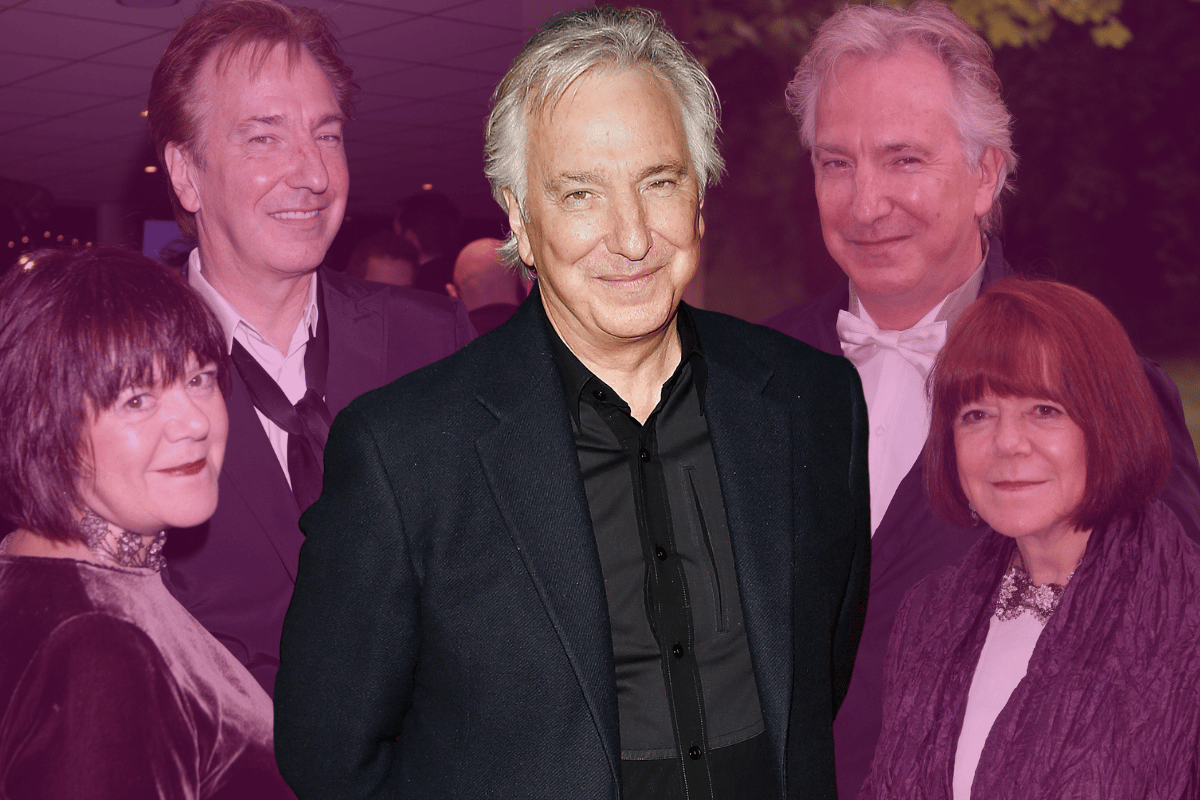 Acclaimed actor Alan Rickman was at the height of his fame in the early 2010s, with a string of films under his belt such as the Harry Potter franchise, starring in Love Actually alongside Emma Thompson, and Die Hard.
In 2012, Rickman married his partner of over 47 years: Rima Horton. The pair had met as teenagers and had been together ever since.
That same year however, Rickman had reportedly received a sobering cancer diagnosis, prompting him and Rima to make their partnership 'official'.
With a powerful on-screen presence, we thought it important to unpack Rickman's personal life, including his upbringing, his late career change and incredible legacy.
Watch: Alan Rickman's great on-screen moments. Post continues below.
Alan Rickman's early life.
Alan Sidney Patrick Rickman was born on February 21, 1946, to parents Bernard and Margaret. Rickman grew up on a council estate in West London, with his three siblings.
His mother was Welsh, and his father was Irish. Bernard, a factory worker, died of lung cancer when Rickman was only eight. Margaret later remarried, only to divorce Rickman's stepfather years later.
Recently, a letter Rickman wrote to his younger self re-emerged, showcasing his pretty amazing wisdom. The letter was originally published in the book Dear Me: A letter to my 16-year-old self.
Alan Rickman's letter of advice to 16-year-old Alan Rickman (from the book, 'Dear Me'). pic.twitter.com/6DNsi6J5Vq

— Letters of Note (@LettersOfNote) January 14, 2016