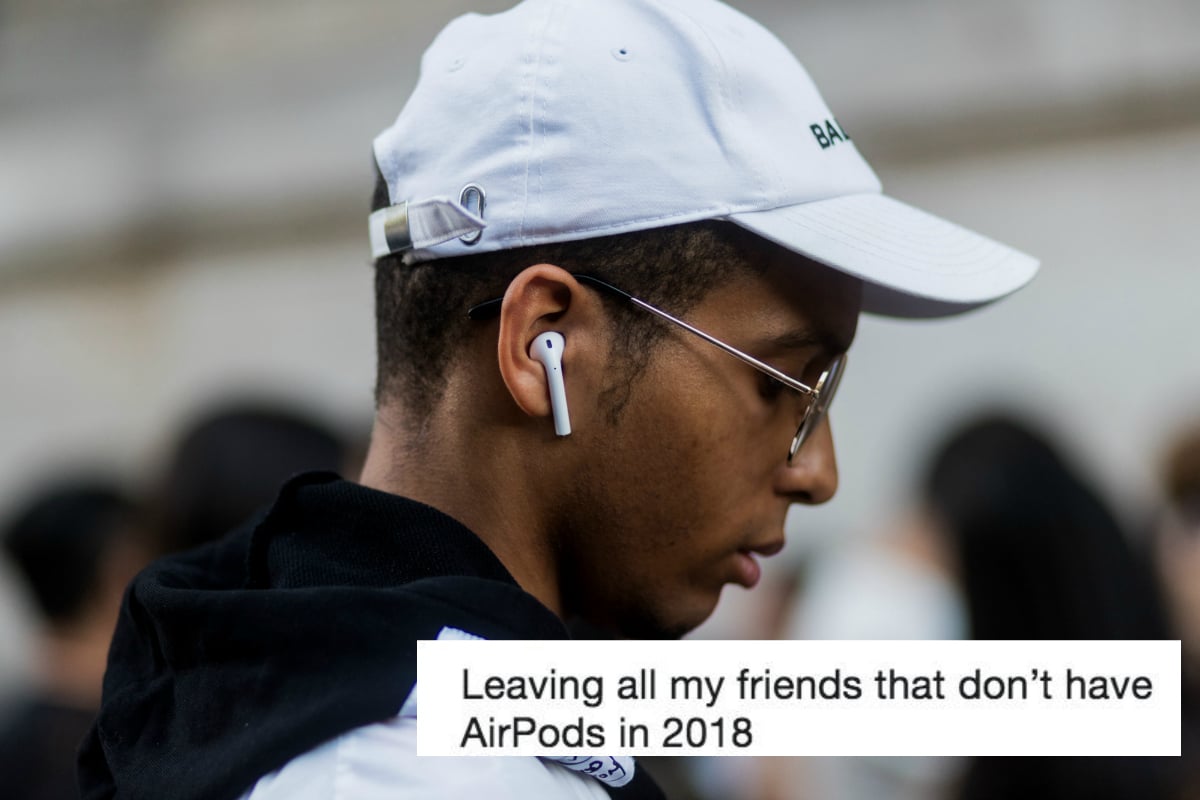 We all have that friend.
The one who is always 10 steps ahead of the latest trend, and is just as quick to post about it on social media.
We've been in 2019 for less than a month, but it's clear that this year's must-have is a pair of airpods.
"Thanks Apple, for solving my untangling problem!" your rich friend might write on their Instagram story, more smug than ever before.
You respond the only way you know how: memes.
Here are the best memes to send to your rich friend, to end the humble brag once and for all.
@realDonaldTrump hey if ur a millionaire how come I've never seen u with airpods??? ????????????????

— GALIXI (@GalixiMusic) January 22, 2019
What's the bigger flex?
Rt for 64 box of crayolas
Like for AirPods pic.twitter.com/AsOUzVnqyA

— Yakobu (@jacob_sorianooo) January 22, 2019