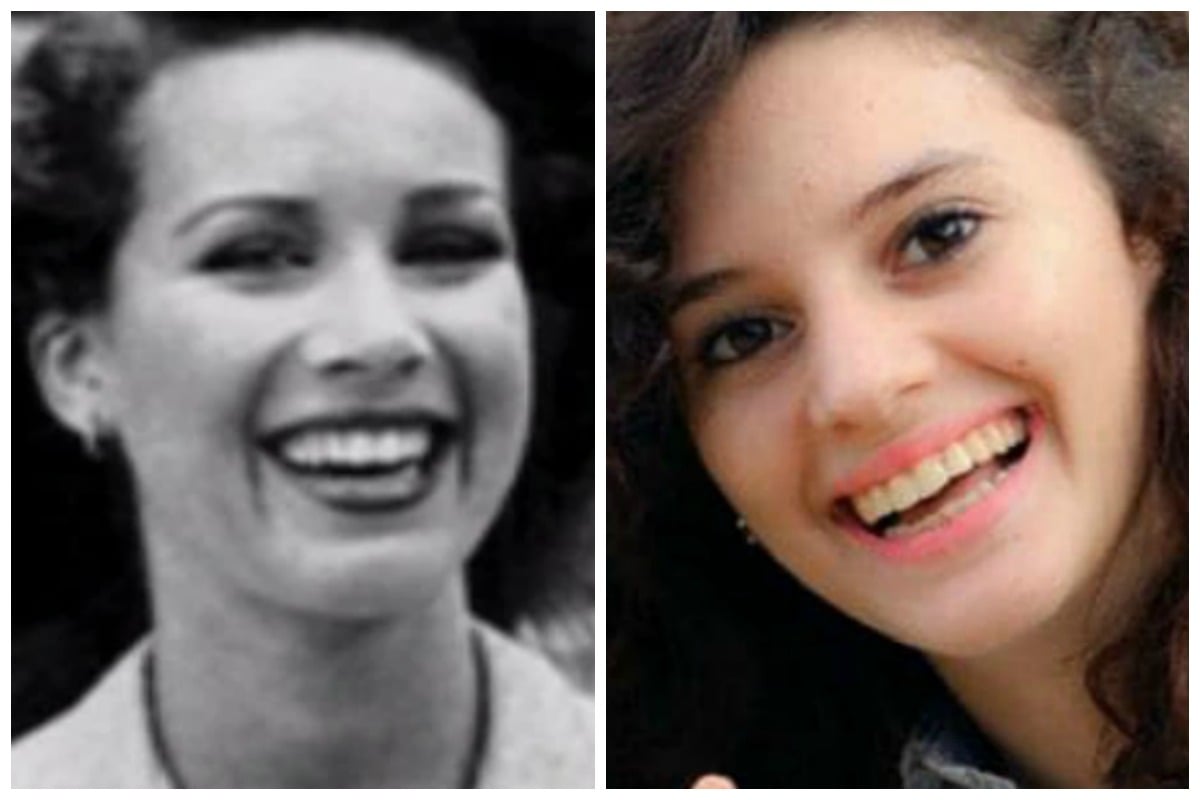 Mothers don't tell daughters how Anita Cobby died.
They know, of course. There's certain information one never forgets.
They don't share the details that for decades have crept into their minds as they drift off to sleep. Or the flashes that haunt them as they walk home from a dimly lit train station. Or the sentences pulled from news reports that they suddenly remember, as their daughter dashes out the front door.
There are some things they hope their daughters never know.
It's often said that an act of violence perpetrated upon one woman is internalised by all women. Much like terrorism, the threat is omnipresent, lurking behind every tree and hiding within every rundown car. The world itself is experienced through the prism of fear. Is there anything more oppressive than that?
Anita Cobby was 26 when she met friends for dinner in Redfern on a warm summer night in 1986.
The registered nurse left Central station at 8:48pm, and arrived at Blacktown station just before 10.
Usually, 26-year-old Anita would call her father at the station and he would pick her up, but this night all the surrounding pay phones happened to be out of order. There were also no taxis available at the taxi rank. It was a beautiful, clear night, and Anita decided to walk home.
It was 10pm when a gang of five men pulled up beside her in a stolen car, grabbed her, and dragged her in to the vehicle kicking and screaming. A number of witnesses on Newton Road in Blacktown heard the voice of a distressed young woman, and called the police.
That night, Lyn, the friend who dropped Anita off at Central station was awoken by a terrible nightmare. It was Anita, telling her she was dying.
Anita's mother, Grace Lynch, woke the following morning and noticed her daughter wasn't in her bed. Often, Anita would spend the night at a friend's house if she'd been out late, so Grace assumed they'd hear from her that morning and wasn't too concerned.
That afternoon, she received a phone call from the hospital, asking if she knew where Anita was because she hadn't turned up to her 1pm shift. It was at this moment that Grace knew something was wrong.
Grace, her husband Garry and Anita's sister Kathryn, began calling friends and family, asking if they'd seen Anita. At 8pm that night, they called her husband John Francis.
Anita and John were taking a break from their marriage, but were by all accounts on good terms.
He was having dinner with his father and a friend, when there was a call to the restaurant. As soon as John heard they couldn't find Anita, he panicked. He frantically left dinner, and went straight to Anita's home in Blacktown.