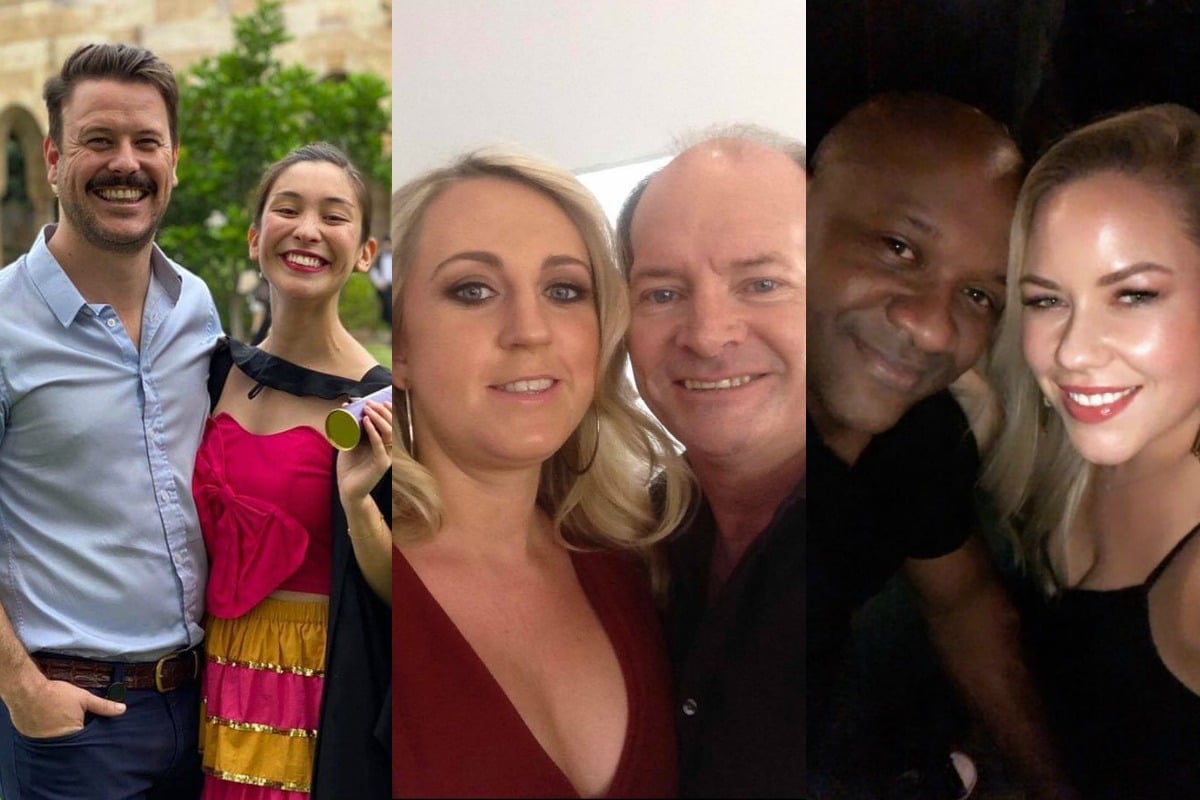 Take a look at Hollywood and you'll find a number of couples in age gap relationships, from George and Amal Clooney to Priyanka Chopra and Nick Jonas.
But in day-to-day life, dating someone relatively younger or older than you can often be met with judgment.
In fact, studies have found that couples with more than a 10-year age gap experience social disapproval.
Watch: The Mamamia team confess our relationship deal breakers. Post continues below.
But despite the criticism, dating someone outside of your age bracket does come with its advantages. For some, it's the comfort of maturity, while for others it's the excitement of feeling young and free-spirited even as you age.
To find out exactly what it's like to be in an age-gap relationship, Mamamia asked 14 couples to share the benefits and challenges of being with someone who isn't the same age as them.
Here's what they said.
'We have definitely received judgemental comments about him being my dad or grandfather.' — Corinne, 22 years difference.
"My husband is 22 years older than me. We have been together 10 years and married for five. We have definitely received judgement, like comments that 'I'm a gold digger' and about him being my dad or grandfather. But honestly, it really doesn't matter to me as I married my best friend. His kids are my age and we are all such close friends. We honestly laugh that I'm the step mum! Love is what it is, and it works for us!"