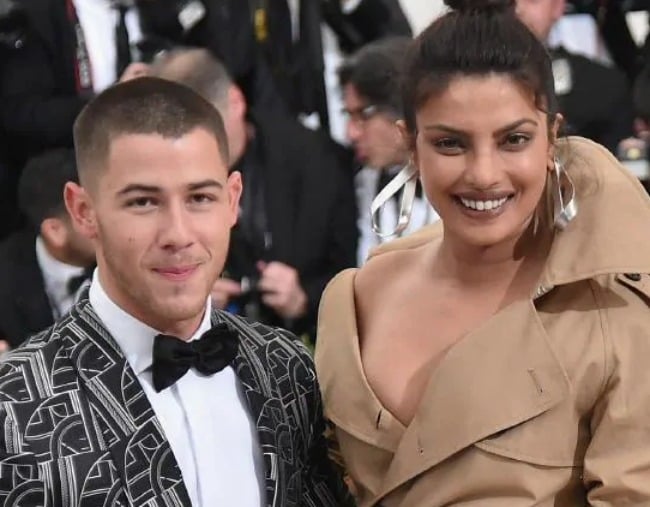 It's official for Priyanka Chopra and Nick Jonas.
The two on Saturday announced on their respective Instagram accounts they are engaged.
Each posted the same picture, a close-up of them gazing lovingly at each other, an engagement ring on Chopra's finger. The two are in India with both of their families.
"Taken … With all my heart and soul," Chopra wrote . On Jonas' page, he wrote , "Future Mrs. Jonas. My heart. My love."
The 25-year-old Jonas and 36-year-old Chopra had reportedly decided in July to get married after dating for two months.
The couple celebrated their engagement with a traditional roka ceremony in Mumbai – a pre-wedding festivity which formally announces an engagement to the bride and groom's family. According to the Times of India, the roka took place at Chopra's home.
Actress Sophie Turner, who is engaged to Nick Jonas' brother Joe, shared a warm message for her future in-laws.
On her Instagram, Turner wrote, "Wow. First I'm blessed with an incredible future brother-in-law, and now such an beautiful, inside and out, future sister-in-law."
"I'm so excited to welcome you into the family Priyanka Chopra . I love you both."
Jonas gained fame as a member of the Jonas Brothers musical group and is now a solo artist and actor.
Chopra starred in the ABC television drama Quantico. She is a former Miss World winner.