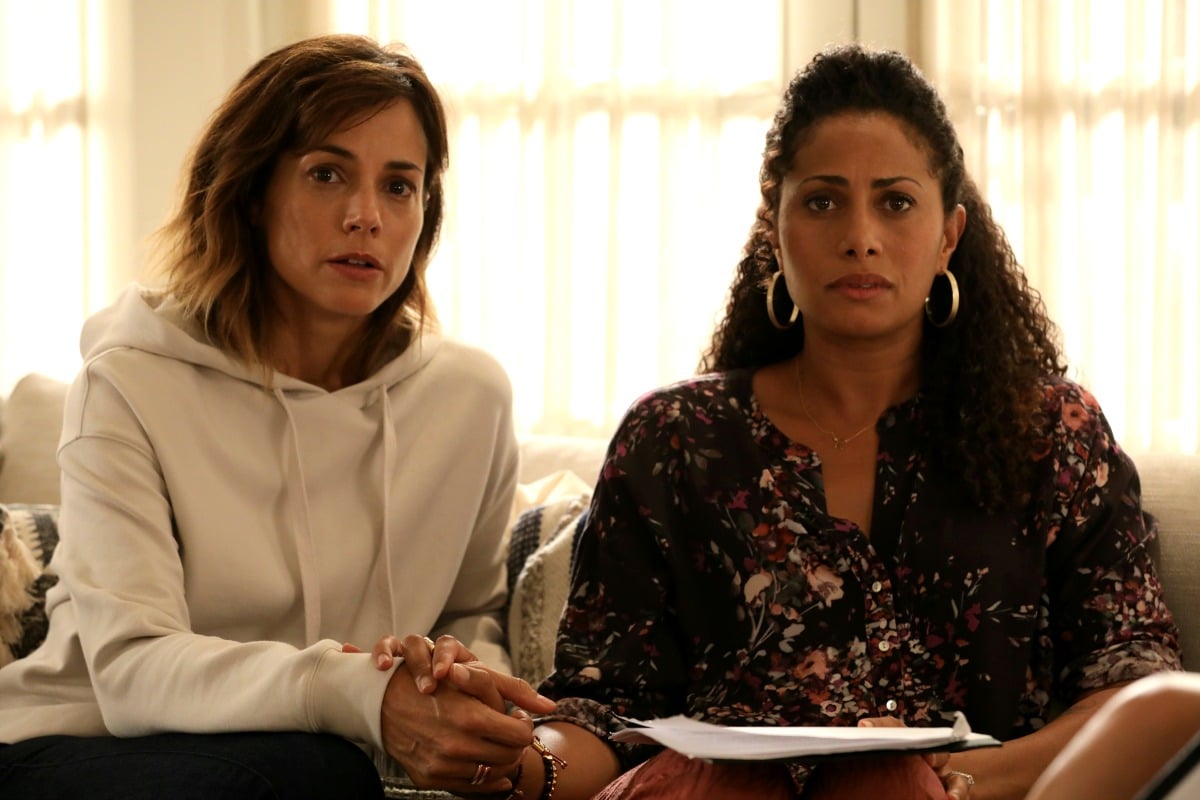 Just a note that this article contains very mild spoilers for A Million Little Things, premiering Wednesday 14 November at 8.30pm on Network Ten.
Good news friends, there's a new TV show in town that promises to pull at your heartstrings and then twist them into a messy knot.
In a world dominated by reality TV shows and gritty crime dramas (both excellent additions to your entertainment diet by the way, but variety is the spice of life), new offering A Million Little Things is a welcome point of difference. It's a slice of real life storytelling that's poignant, heartbreaking and at times a little humorous all in one go.
The series has already been compared to the sentimental smash-hit This Is Us, not only because it hails from the same US network but because it too is an emotional roller-coaster. The show borders on being a little sappy, but also masterfully manipulates the "mystery box" form of TV storytelling, drip-feeding viewers a tiny taste of the mystery each episode.
A Million Little Things is also a TV series that has quite the startling (some have dubbed it incredibly problematic) opening sequence. 
It kicks off with Jon (played by Ron Livingston, and yes, before you pull out your phone out to Google him, he did play Berger in Sex and the City) working through a complicated business deal in his office. Then, due to nothing that the audience can pinpoint in that exact moment, steps off the balcony and falls to his death.
This act comes as quite a shock to Jon's friends and fellow Boston Bruins season ticket holders Eddie (David Giuntoli), Rome (Romany Malco) and Gary (James Roday), along with his his wife, his teen daughter, tween son and his assistant.
His friends are left grief-stricken by his sudden death and the rest of the storyline revolves around how they work through their pain while also dealing with their own issues.
Eddie pushes aside his failed rock-star dreams by having extramarital affairs while working out how to leave his wife.
Gary is a male breast cancer survivor who ignores his fear of cancer relapse by hooking up with women from his support group.
While Rome, a man who longs to be a prestigious filmmaker but is stuck in a rut directing commercials, is introduced to the audience while writing a suicide note.