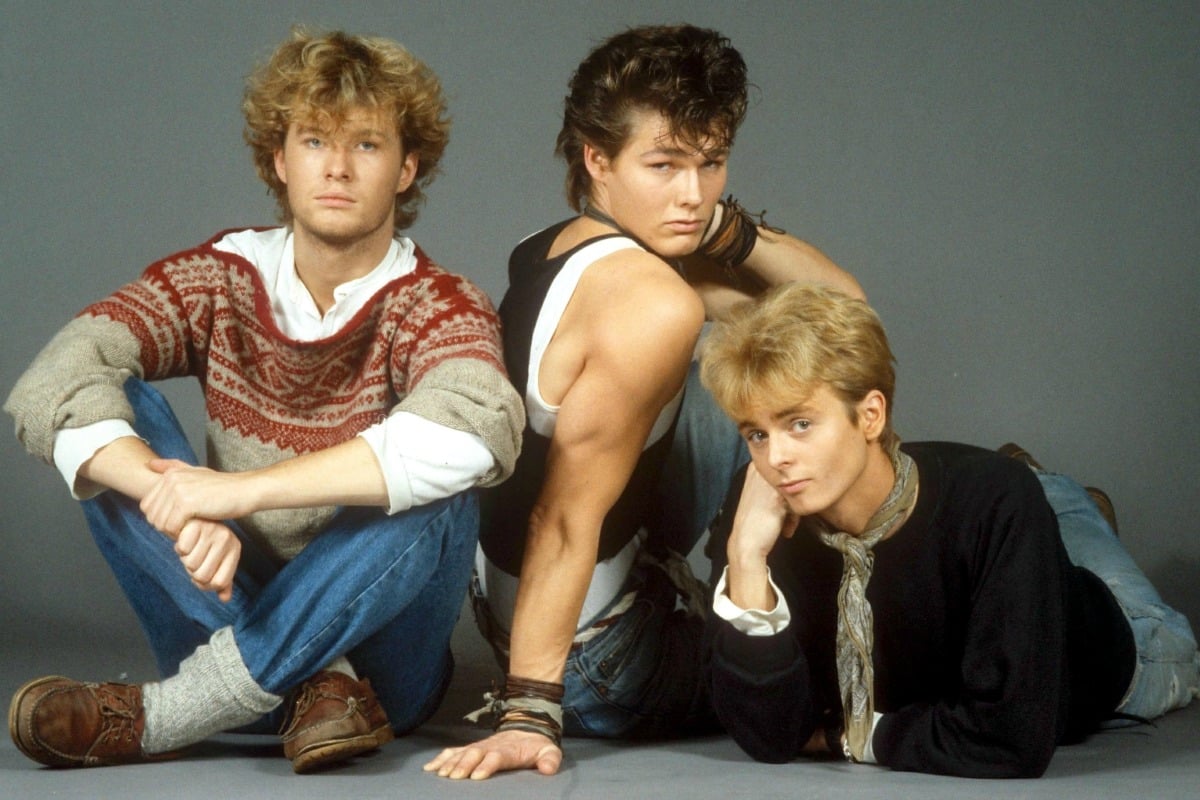 For the first time in 34 years, Norwegian pop rock band A-ha are finally returning to Australian shores.
In celebration of the anniversary of their debut best-selling album Hunting High and Low, singer Morten Harket, keyboardist Mags Furuholmen and guitarist Paul Waaktaar-Savoy will return to Australia in early 2020.
But while the bouffants may be gone and the posters of the smouldering, chisel-jawed Norwegians have been taken down from bedroom walls, there's no doubt the long-awaited tour will likely be a sell-out nationwide.
As expected, the upcoming tour will largely include the hits that made the band global superstars more than three decades ago.
In fact, this time around, A-ha's set list actually won't differ much from the last time they toured the country.
Watch a snippet of A-ha's film clip for 'Take On Me' below. Post continues after video.
But where have A-ha been since they burst onto the scene with 'Take On Me' in 1985 and what do they look like now?
Here's what you need to know about the return of A-ha.
The rise of A-ha.
It's been a very long road for the boys from Olso, Norway.
In 1982, Mags Furuholmen and Paul Waaktaar-Savoy, who knew each other from their schooldays, recruited singer Morten Harket to form A-ha. (In case you're wondering, the band were named after a song written by Waaktaar-Savoy, which singer Harket described in 1986 as a "terrible song but a great name".)
Managed at the time by Terry Slater, who had worked with Queen, Kate Bush and the Sex Pistols, the band soon went on to enjoy number one hits in the United States, Britain and Norway, including number one singles 'Take On Me' and 'The Sun Always Shines on TV'.
In 1987, they also provided the title song for the James Bond movie The Living Daylights and as they grew in popularity, the band often easily outsold acts including Queen and Prince on tour. On one occasion, the band broke the record for having the biggest-paying rock concert attendance when they drew an audience of 198,000 at a music festival in Brazil.