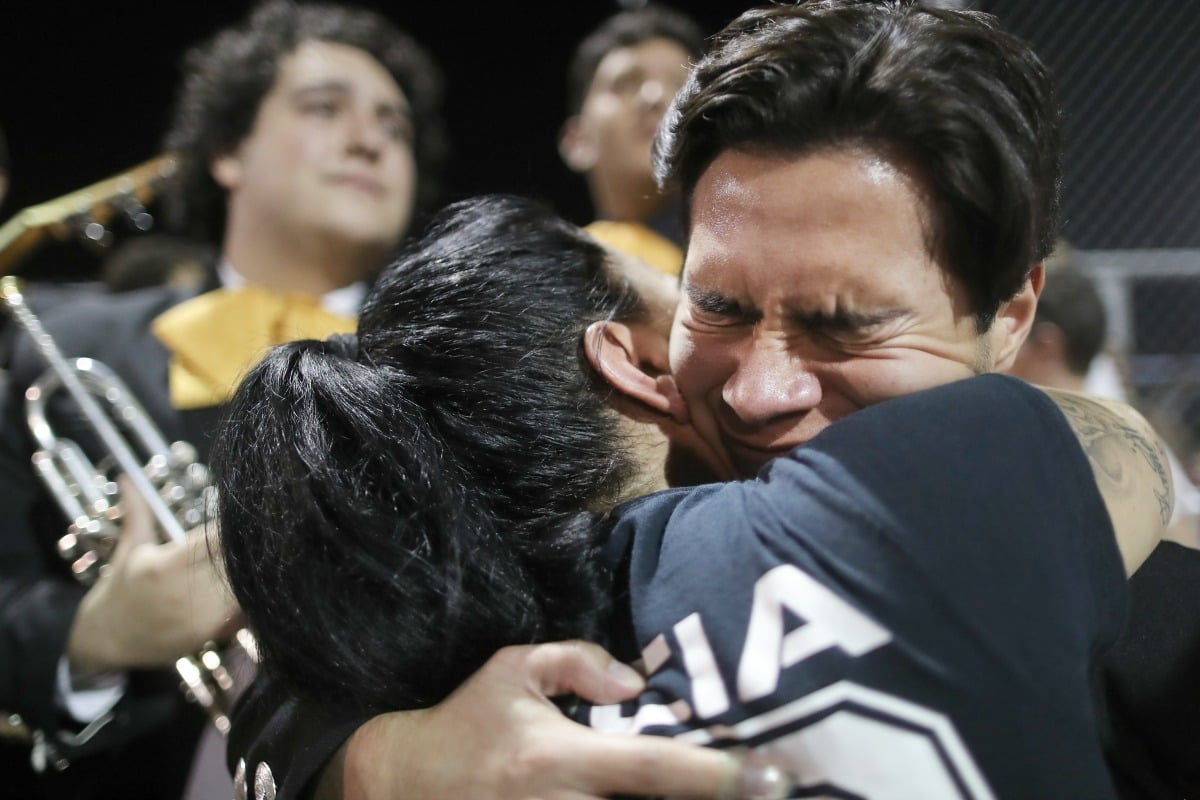 — With AAP.
It was just like any ordinary Saturday morning.
In a crowded Walmart in El Paso, Texas, shoppers roamed their way around the store, picking up groceries and supplies for the school term ahead.
But before long, that ordinary Saturday morning was completely upended.
At around 10.30am, an active shooter descended on the shopping centre, shooting dozens of people at the store, which is located just eight kilometres north of the southern border.
Security video showed a skinny young man marching through the front door of the Walmart in a black T-shirt and khaki pants, carrying an AK-47 military-style rifle with an extended capacity magazine.
Soldier cries for children he couldn't save in Walmart shooting in El Paso, Texas. More here: https://t.co/Ts5OBWqG8z pic.twitter.com/2LtPgzaVer

— Reuters Top News (@Reuters) August 5, 2019
He killed 20 people and injured a further 27 others.
Jordan Anchondo was just one of those victims.
In her final moments, the 25-year-old protected her two-month-old infant son, after being caught up in the shooting while shopping for back to school supplies.
Both Jordan and her husband, Andre Anchondo, were killed in the shooting.
Their three children, including their infant son who survived, are now orphaned.