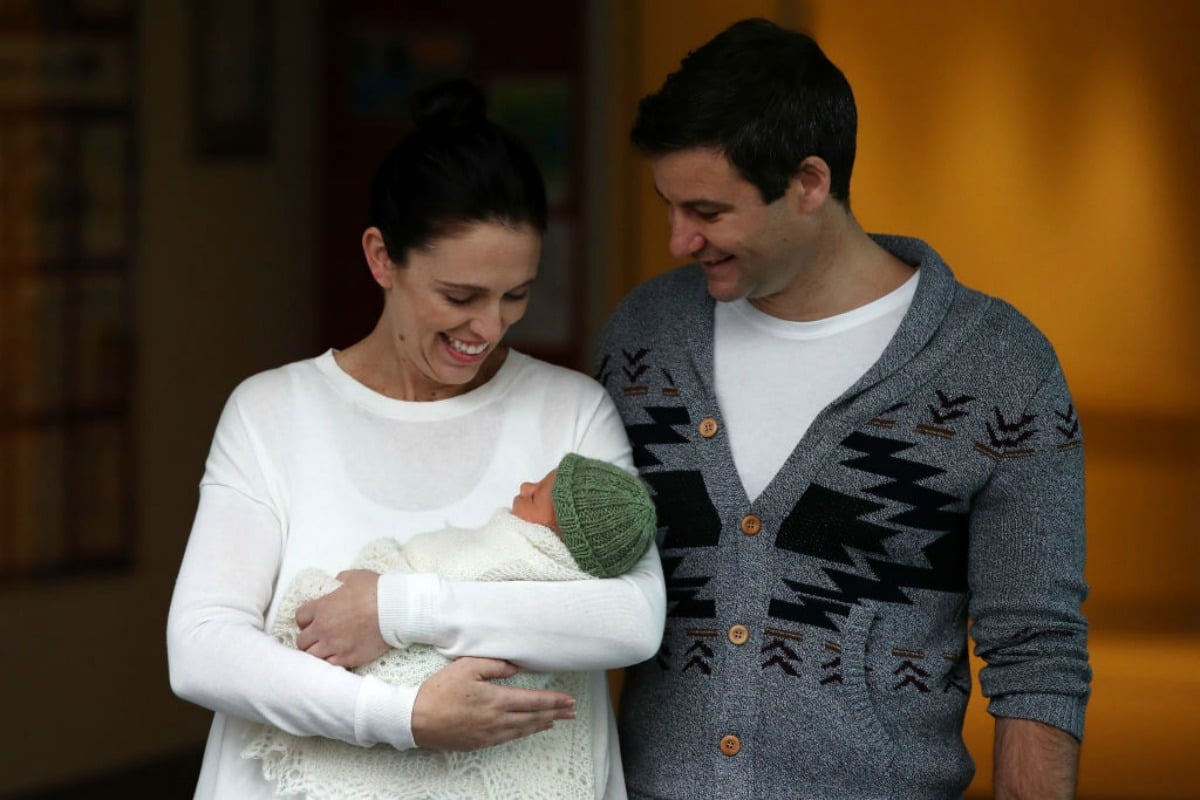 The last 12 months have been a tumultuous time to be a woman.
While we seem to be making great strides towards gender equality and raising awareness of the issues that deeply affect women, we've felt the frustration of fighting against power structures that won't let us in. Many of the defining moments for women in 2018 are bittersweet – both worthy of celebration for our resilience, bravery and honesty, and a source of distress because they symbolise how far we still have to go in the struggle for women's freedoms.
Yet, as the year draws to a close, let's acknowledge the brilliant work of women who have made 2018 their year to change laws, change minds, and start revolutions.
And appreciate how they've paved the way for a far brighter 2019.
1. The Time's Up movement begins. 
1 January. 
300 women in Hollywood published a letter in The New York Times announcing Time's Up – a movement aiming to help victims of harassment in any industry seek justice.
2. Aly Raisman gives emotional victim impact statement against Larry Nassar. 
19 January.
Six-time Olympic medallist Aly Raisman appeared in court to deliver a powerful message to her former USA Gymnastic team doctor, who sexually abused her and hundreds of other gymnasts. Unflinching, the then 23-year-old turned to face Larry Nassar and said, "Larry, you do realise now that we, this group of women you so heartlessly abused over such a long period of time, are now a force and you are nothing."
"The tables have turned, Larry. We have our voices and we aren't going anywhere."
3. Emma González delivers powerful speech on gun control. 
17 February.
On a Wednesday afternoon at school, Emma González lost 17 of her classmates and teachers after they were shot dead by a former student. Three days later, 18-year-old Emma became the face of the March for our Lives movement, after she delivered a speech at a rally in which she stood in silence for six minutes and 20 seconds – the exact amount of time the shooting took. "If all our government and president can do is send thoughts and prayers, then it's time for victims to be the change that we need to see," she said.
4. Frances McDormand demands 'inclusion riders' in Oscars acceptance speech. 
5 March. 
After winning the Oscar for Leading Actress for her performance in Three Billboards Outside Ebbing, Missouri, Frances McDormand asked all the women in the room to stand, acknowledging that they all had their own stories to tell and projects to develop. She then said, "I have two words to leave with you tonight, ladies and gentlemen: inclusion rider." The speech inspired a fascination around the term, which refers to an additional provision attached to a contract, requiring the cast and crew to be 'inclusive' and diverse.
an inclusion rider is something actors put into their contracts to ensure gender and racial equality in hiring on movie sets. We should support this for a billion reasons, but if you can't find a reason to, here's one: it will make movies better.

— Whitney Cummings (@WhitneyCummings) March 5, 2018