In the first big celebrity trial of the #MeToo era, Bill Cosby has been convicted of drugging and molesting a woman.
It completes the spectacular late-life downfall of a comedian who broke racial barriers in Hollywood on his way to TV super-stardom as America's Dad.
Cosby, 80, was accused of drugging and sexually molesting Temple University employee Andrea Constand at his suburban Philadelphia mansion in 2004 and has been found guilty of three counts of aggravated indecent assault.
Reports state that Cosby lashed out at District Attorney Kevin Steele after the prosecutor demanded the former TV star be denied bail as the actor had a plane and might flee.
"He doesn't have a plane, you a**hole!" said Cosby to Steele.
"I'm sick of him!"
Eventually, the judge granted the The Cosby Show actor bail set at $1 million US.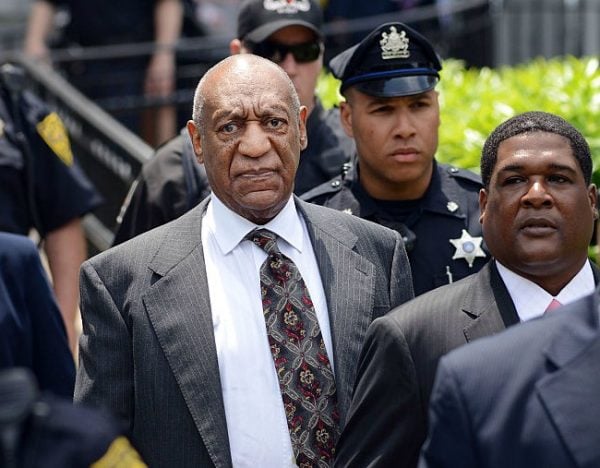 AAP reports that when the verdict was announced shrieks erupted in the courtroom with some of his accusers whimpering and crying. However, Constand remained stoic, before hugging her lawyer and members of the prosecution team.
Outside on the courthouse steps, celebrity lawyer Gloria Allred, who represented some of Cosby's accusers, spoke to media and said that 'justice had been done'.
"We are so happy that finally we can say women are believed."