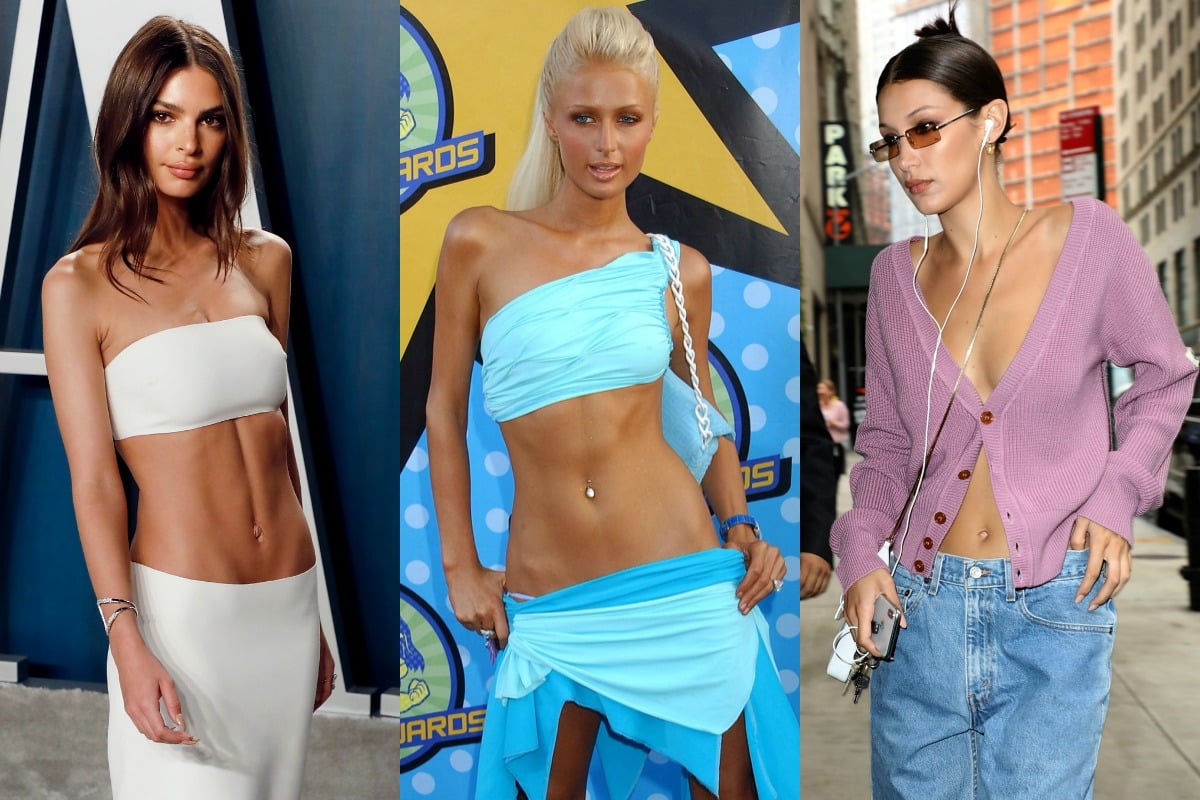 The early 2000s was a weird time for fashion. Things were very tight, but somehow also baggy. We wore tank tops over flared jeans, flat caps for absolutely no reason at all, and frankly a shocking amount of fuchsia.
If you were around in the heyday of It-girls like Paris and Nicky Hilton, Tara Reid and Jessica Simpson, you'll remember how one of the most dominant trends of the era was the ultra low-rise waist.
WATCH: Mamamia reviews non family friendly fashion. Post continues below.
Hip-grazing pants were all the rage, and skirt waistlines got lower and lower until you could literally see the 'v' lines above Paris' crotch. It was a lot.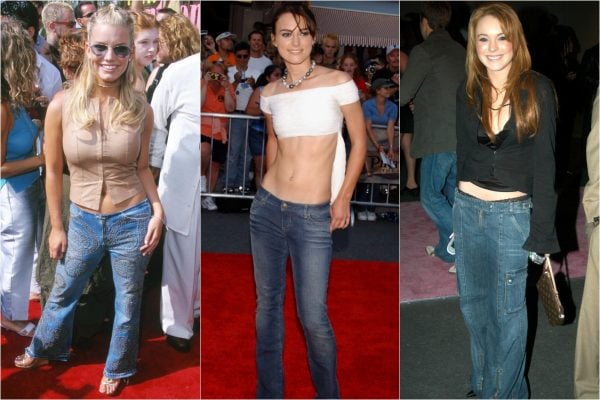 We thought we'd buried our "hipsters" in clothing donation bins and deep in the recesses of our memories.
But like the heeled thong and the butterfly clip, all trends eventually cycle back into relevance. Thanks, Gen Z!