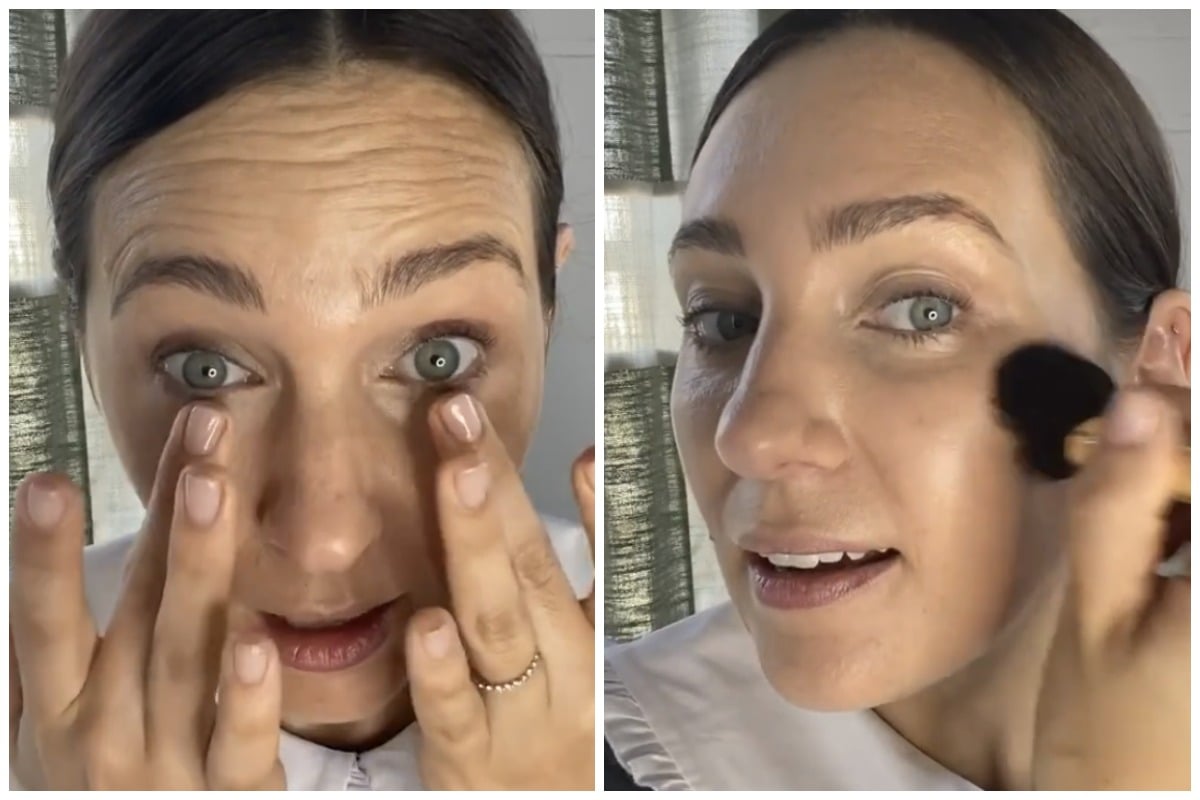 Hush now. 
Zoë Foster Blake is here and she's wearing a pilgrim collar circa 1620 and excuse me while I purchase one immediately.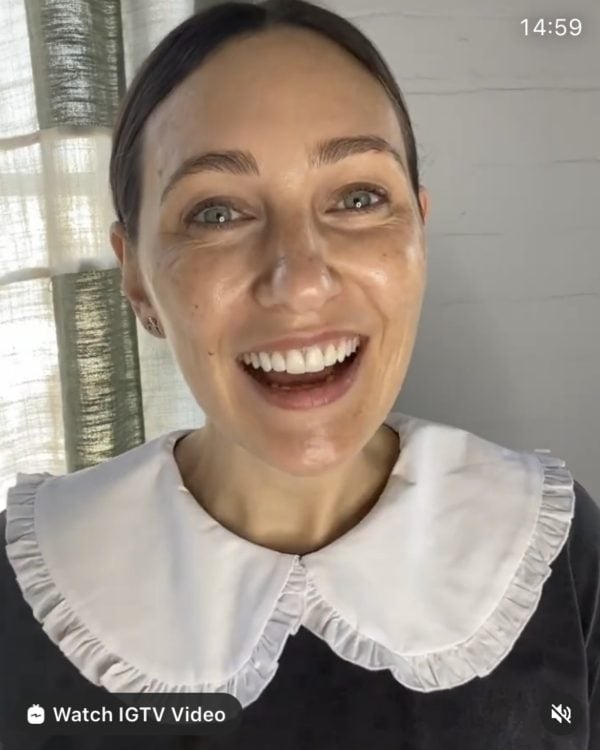 It's a Wednesday evening and I have things to do. There are dishes in my sink and a dog demanding dinner but none of that matters because Zoë is ready to show us all her face routine at this very moment and goodness I want a face routine. 
Her voice is like velvet and her skin is like dewy grass on a cold morning and how do I be like that? Is the secret buried in the bottle of her new product? I think.... yes.
"I'm Zoë and I'm the creator of Go-To," she begins and yes sweetie we know.
It's at this point I ask myself why I'm here. I don't understand skin care or makeup but I'm turning the volume up and summoning my twin sister because something important is happening inside my phone.
Zoë Foster Blake on how her makeup routine has changed since having kids. Post continues below.