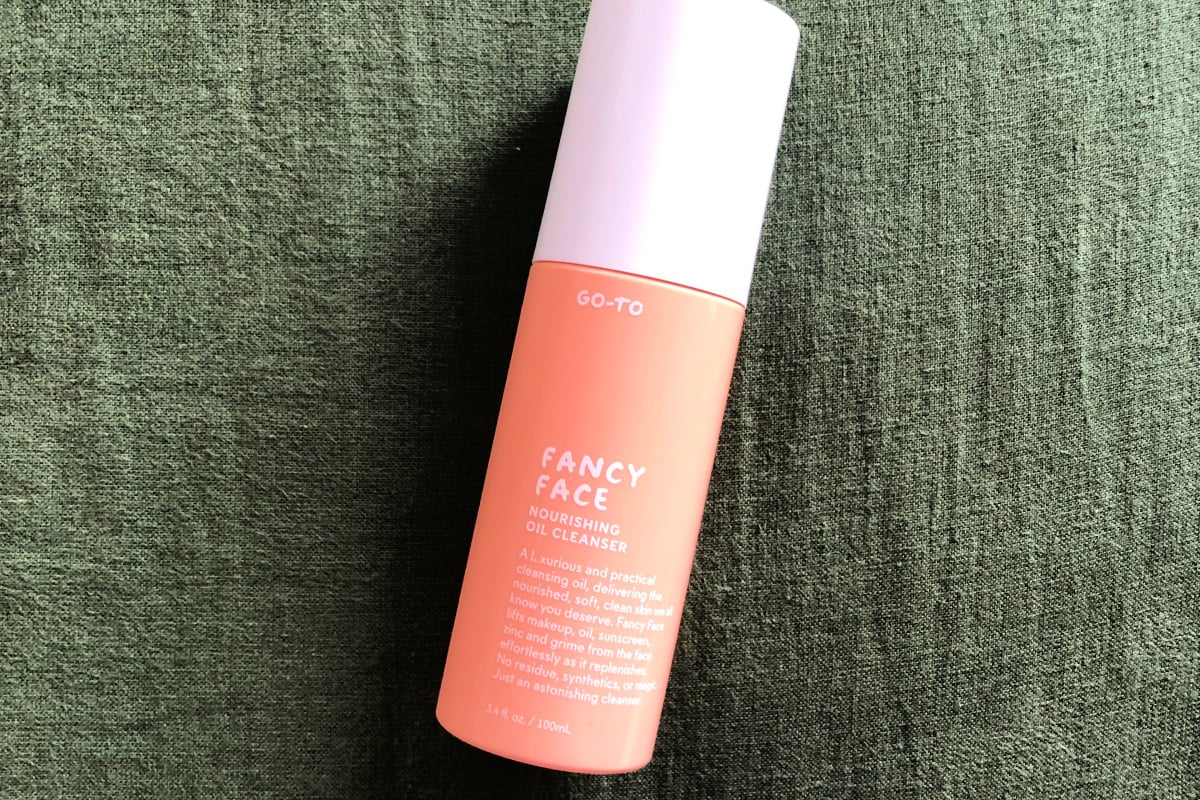 Hear ye, hear ye. Gather round, beauty addicts, skincare aficionados and… curious people.
Aussie skincare brand Go-To, founded by author, entrepreneur and former Cosmopolitan beauty editor Zoë Foster Blake, has just released a brand new product.
It's called Fancy Face and it's a nourishing oil cleanser.
You can watch the promo for Go-To's new baby, Fancy Face, in the video below. Post continues after video.
Described as a "luxurious botanical cleansing oil that delivers spectacularly clean, super soft skin," Fancy Face does sound very fancy indeed. You might have questions, though.
What is Fancy Face? What is a cleansing oil?? How is an oil cleanser different to the cleanser I already have??? Do I need an oil cleanser?!?!
From how it works to what it's actually like to use, keep scrolling for everything you need to know about Go-To Skincare's new cleansing oil, Fancy Face.
What is Go-To Fancy Face?