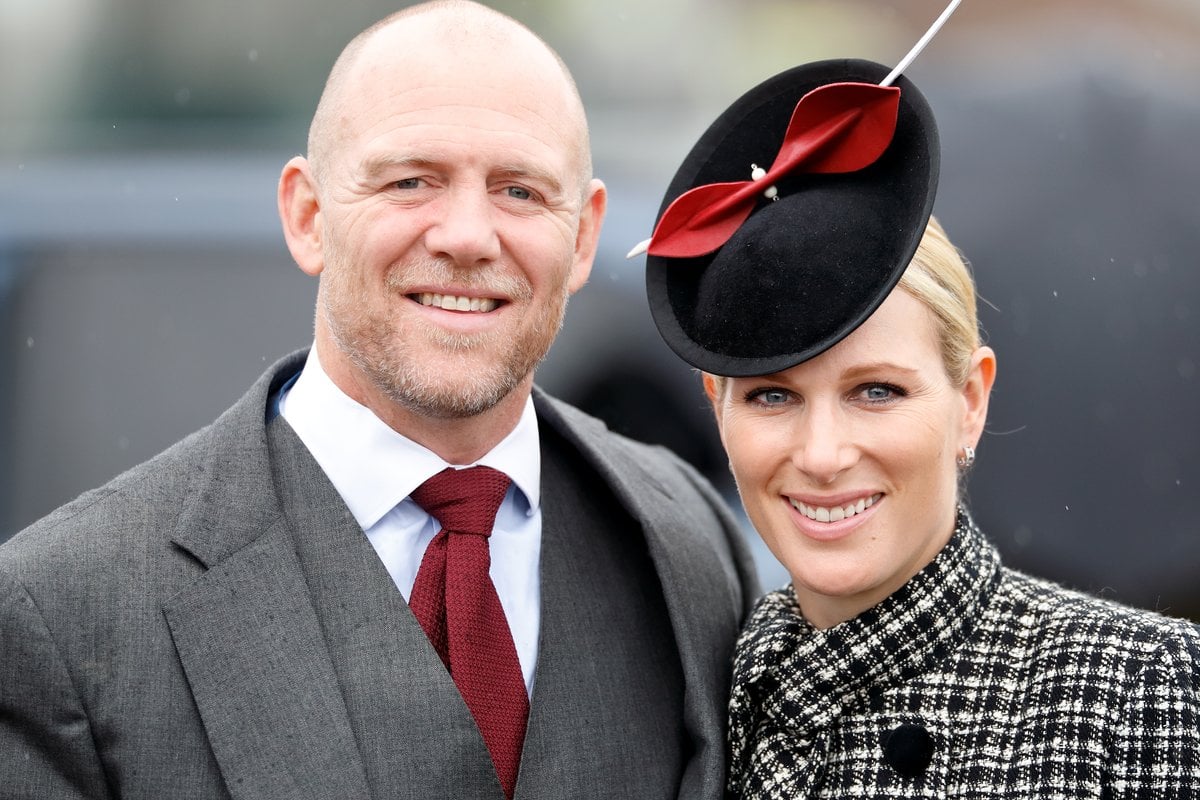 Zara Tindall, the daughter of Princess Anne and Mark Phillips, and her husband Mike Tindall have welcomed their third child.
The 39-year-old delivered her son Lucas Philip Tindall on Sunday night local time weighing in at 8 pounds, 4 ounces (3.7kg).
Mike Tindall, 42, revealed the news on his podcast The Good, the Bad and the Rugby, where he explained the baby "arrived very quickly, didn't make it to hospital, on the bathroom floor".
The father-of-three said his wife's friend was there to help, and her midwife arrived just before the delivery.
"She drove up just as we had assumed the posish [position] and the second midwife arrived just after the head had arrived," he recalled.
"The best thing about being at home … as soon he's wrapped up, he's skin on skin, straight downstairs. TV room. Golf on," he said.
Buckingham Palace released a statement saying The Queen and Prince Philip "are delighted with the news and look forward to meeting their 10th great-grandchild when circumstances allow."
Watch: What actually happens at a Royal Christmas. Post continues below.
Zara Tindall, 39, is first cousins to Prince Harry and Prince William, and she's godmother to William's eldest son, Prince George.
As the daughter of a Princess Royal, Zara and her older brother Peter weren't given any royal titles at birth. Therefore, she's not a princess.
However, as Zara has stated various times, she's happy that she grew up without a title.
"I'm very lucky that both my parents decided to not use the title, and we grew up and did all the things that gave us the opportunity to do," she told The Times.
Speaking to The Sun, former Buckingham Palace press secretary Dickie Arbiter shared why Princess Anne chose not to give her children titles.
"It was a masterstroke of the Princess Royal when she decided not to give her children titles," he shared.