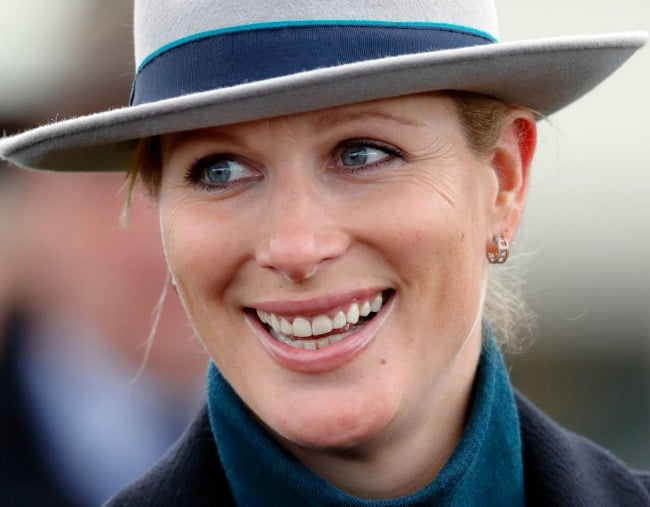 After a long nine days of waiting, Zara and Mike Tindall have announced the name of their second daughter as Lena Elizabeth.
The middle name Elizabeth was chosen in honour of the child's great-grandmother, Queen Elizabeth II. But according to a spokeswoman for the couple, Zara and Mike had remarkably ordinary reasons why they picked the name Lena.
"It was just a name they liked," she said.
And as for how to pronounce her name, Mike even instructed royal fans that it's not Lee-na (as you might phonetically think it is), but actually Lay-na.
They chose Lena – pronounced Lay-na – because "It is just a name they liked," says their spokeswoman #royalbaby

— Emily Nash (@emynash) June 27, 2018
There you have it, folks! The official way to pronounce Lena: https://t.co/ySlLfBIHtj

— Emily Nash (@emynash) June 27, 2018
It's a definite step away the traditional names often chosen for royal babies, but according to its Greek origins, Lena means light.
She also joins other famous Lenas including Game of Thrones actress Lena Headey and Girls star and writer Lena Dunham.
The Queen's granddaughter and the former rugby player welcomed their second child on the 19th of June at Strobe Maternity Unit in Gloucestershire, and baby Lena immediately broke records as the heaviest royal baby in more than 100 years with a weight of 9lbs 3oz (4.1 kg).
The record was previously help by Zara's niece and daughter of Peter Phillips – Savannah Phillips who weighed 8lbs 8oz (3.8 kg) at her birth in 2010.
Like her parents and four-year-old sister Mia Grace, Lena will not have a royal title either.
Want to win a $100 gift voucher for telling us what you think? Take our short survey now for your chance to win 1 of 3 $100 gift vouchers.