It seems like every woman in the world owns the same dress – a $50 number from Zara.
It's a baby blue, light chambray, off-the-shoulder summer dress. Ideal for dressing up or down, or just throwing on to go to brunch, lunch, the beach or your local milk bar. AND IT'S EVERYWHERE.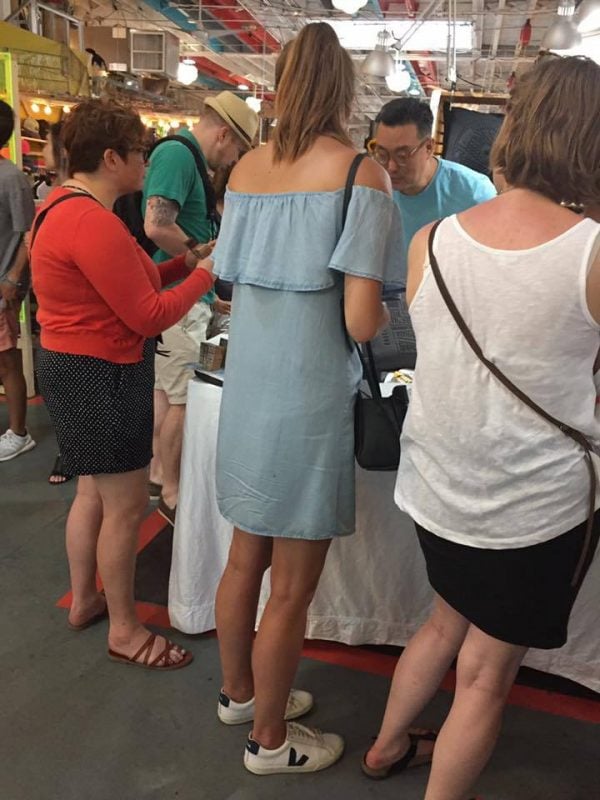 Ring a bell?
Odds are you either own it or have seen someone who does.