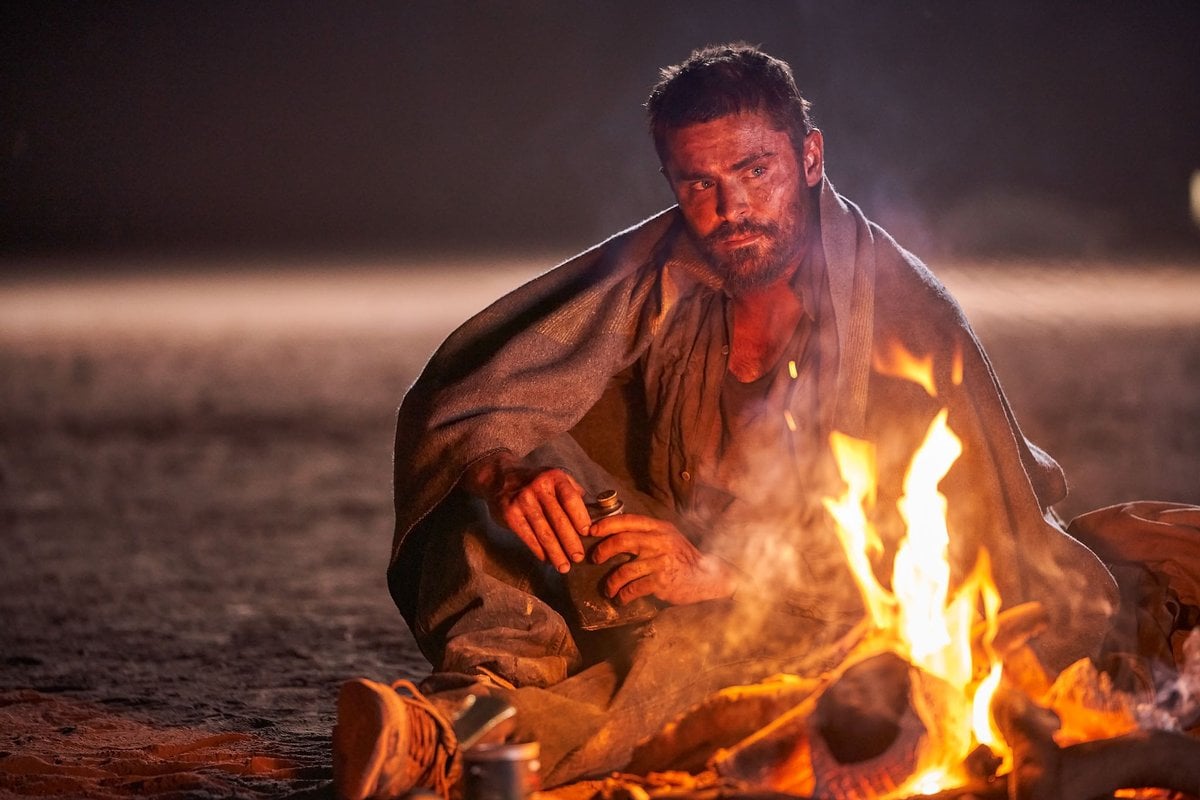 The film industry loves a survival drama. But we've never seen one quite like this.
The Stan Original Film Gold is bold and brutal from beginning to end.
In the opening scene, Zac Efron's character - known only as Man One - is sitting on a train, and he is already very dirty. 
He arrives at an outpost, where he has arranged a ride to his next destination. We never learn where this outpost is. We don't know where he's come from either, or where exactly he's going. 
There's actually very little we do know within the world of Gold. The film begins with the words 'some time, some place, not far from now'. There are no backstories here, but we get the idea that the world is not in a great place. 
Even the characters are nameless.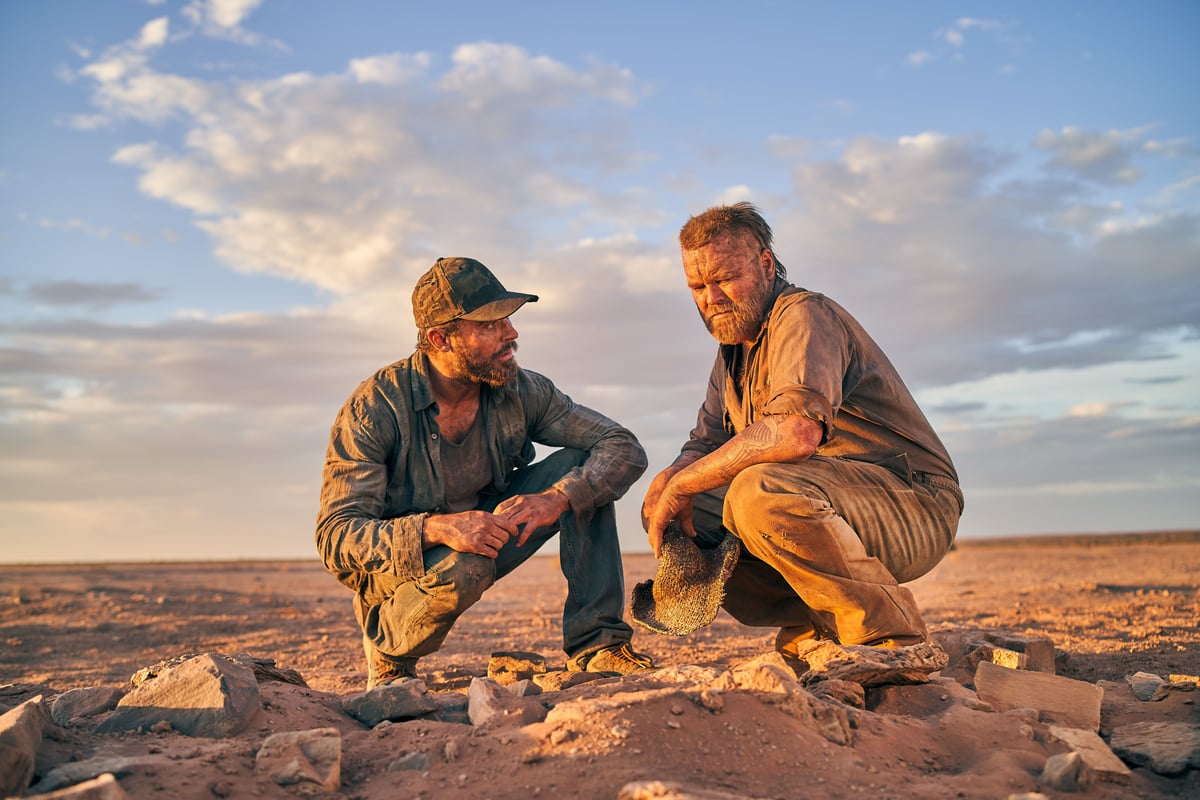 Image: Stan. 
This is an interesting choice in a film - and probably a risky one too. Most of the time, cinema is about drawing you into its world and the lives of its characters. Gold has decided it doesn't need to do that, and it works. Out there, in brutal nature, it doesn't matter who you are.
The film centres mostly around Man One and his battle to survive. After meeting at the outpost, he travels with Man Two (Anthony Hayes, who also wrote, directed and produced the movie) through the desert, where they stumble across an enormous nugget of gold. 
It's so big they cannot possibly remove it with their bare hands, so Hayes' character heads out to get an excavator, leaving Man One alone in the elements to guard their treasure. 
Take a look at the trailer for the Stan Original Film Gold, now streaming. 
Set in a mysterious desert - filmed in South Australia's beautiful Flinders Ranges - Man One must survive in the harsh sun, with minimal shelter, water or food, and just a radio to contact his one link to humanity.