Lena The Plug is, without a doubt, a YouTube success story.
Her 'About' section is pretty straight forward – "I got a big booty and you're probably here to see it" – but it's a formula that  works. At just 25, she has 144,343 subscribers to her YouTube channel, and almost two million views.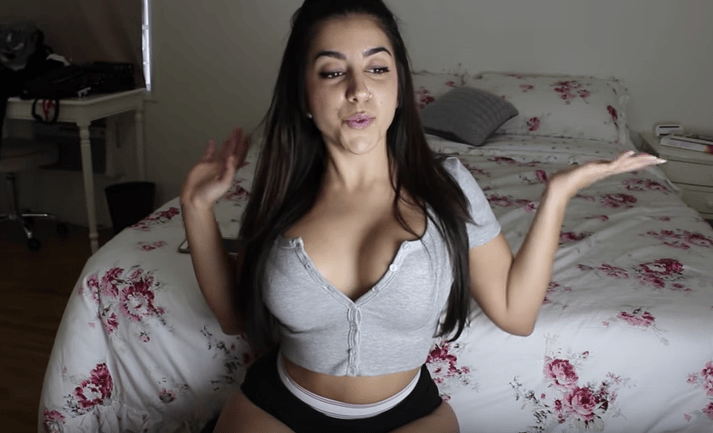 Lena The Plug (real name Lena Nersesian) grew up in the LA suburb of Glendale, which is predominantly Armenian. Her parents were extremely religious and conservative, and as she flourished into womanhood, Lena decided to go the opposite direction.
She has been uploading to her personal YouTube channel for just over a month now, and found instant fame thanks to her curvy figure - hence the 'plug' reference - and flirty, sexually-charged videos.
Which brings us to why and how Lena The Plug came into our orbit.
The vlogger found herself in the spotlight this week when she uploaded a video declaring that, if she reaches one million subscribers, she'll make a sex tape.
Yep, a sex tape.
"You may or may not have heard that I am planning on making a sex tape when I hit a million subscribers," she says in the video, uploaded six days ago.
She added: "I have been approached to do porn multiple times in the last year — putting provocative pictures on the internet will get you such offers — but it's never been something I've been interested in, or tempted by."
"I don't want to do porn and I really have no interest in doing it. But a sex tape with someone that I'm seeing and totally comfortable having sex with? That sounds cool to me."