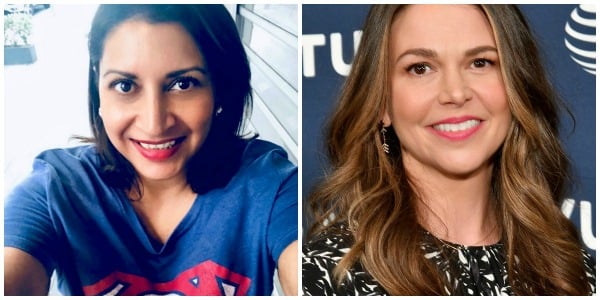 Just FYI, I'm currently "living my best life", all because Oprah told me to.
And in a matter of life imitating art one of the hottest shows around is now telling my story.
Sort of.
I recently made the life-changing decision to start a brand new career in media/publishing/writing at the same time as moving to a brand new city.
At age 41. As a divorced, single parent.
It's a similar story to that of Liza (played by Sutton Foster) in the hit show Younger, which is available in Australia on Stan. Liza is a 40-year-old single mother with a daughter in college who decides to follow her dreams after her divorce.
Check, check, check.
But alas, that's where the similarities end – at least, superficially.
Liza has the face and body of a woman half her age, but no matter how deluded I am – no one is going to believe I'm 26.
But Liza pulls off that coup so that she can land herself a glamorous job  – her dream job – in publishing. She needs to be "younger" to do this, so that her fifteen years out of the workplace and out of the job market, raising her daughter, isn't so obvious.
We're now four seasons into Younger, with season five about to start.
Only three of the main characters in the show know Liza's real age; her roommate Maggie, her ex-boyfriend Josh (Nico Tortorella) and her work wife Kelsey (Hilary Duff). The secrecy around Liza's age has produced some of the main story-lines, but the show is also about many other things.
For example, Duff's character, Kelsey, is an unapologetically, firm but fair feminist, and a trailblazing publisher.
Whose team are you on? #TeamJosh or #TeamCharles? Make sure you're up to date on the show everyone's talking about, the brand new season of #Younger​ premieres June 6 only on Stan. pic.twitter.com/RUcUlPnSaf

— Stan. (@StanAustralia) May 30, 2018
Liza's love life is a fascinating mix of an older man – owner of Empirical Publishing, Charles (Peter Hermann) –  and a younger man, Josh, who are all involved in a sub-plot of the show which explores the pros and cons of both.
Then there's the full colour display of female friendship at its finest – and the full colour display of female fashion at its finest. And none of it is restricted by age, or other arbitrary limits.