Trigger warning: This post features references of suicide and may cause distress.
Earlier this year, my fellow doctor and beautiful friend, took her own life.
The news was absolutely devastating. I was completely and utterly floored. Of all people, surely not her? Surely not one of the smartest and most motivated people most of us had ever met.
When I asked a colleague, let's call her "Dr A," to express how he feels about her loss she told me: "Every time it pops up, I think about it again and just feel so upset. The problem is, almost all of the junior doctors I know have felt that way at one time or another. We've all been through our gruelling medical degrees and 'trial by fire' starting out work."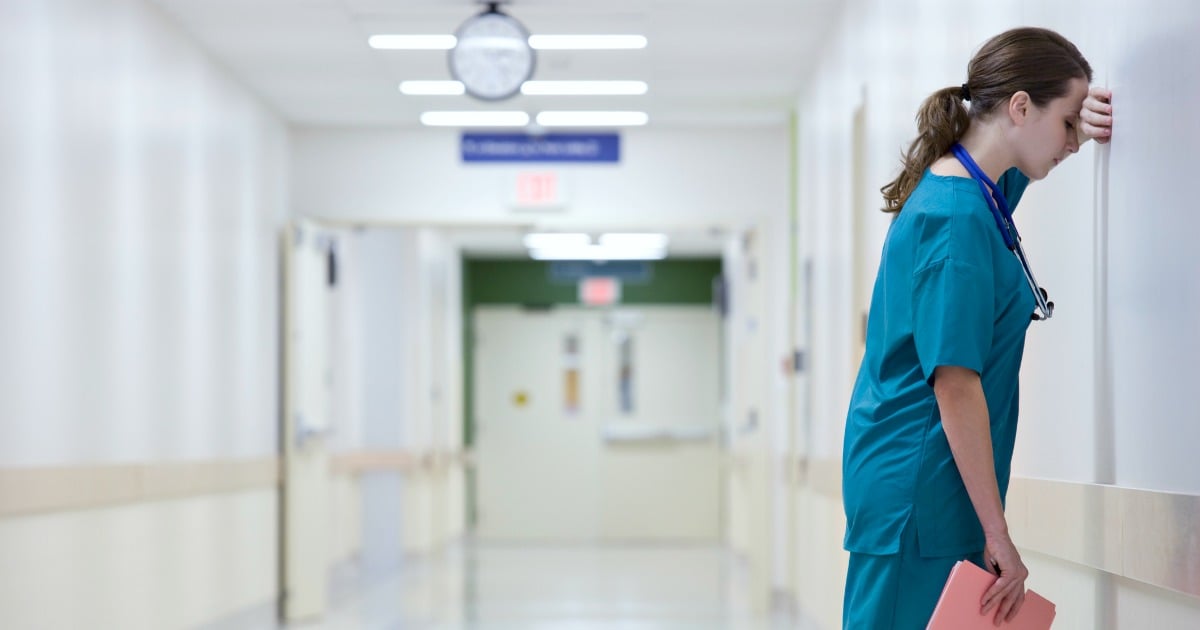 I remember on our first day as medical students in the hospital setting, Dr A and I came face to face with death for the first time. Being young adults, it's just not 'normal'. It is absolutely distressing. You see it on TV and we had already learned a lot about it in our text books. But to come face to face with it and try to rationalise and normalise it into your daily work is 'a process' to say the very least. I don't know if that contributes to people killing themselves, it just is something that is abnormal and really hard to deal with.
When you finally come out of med school as an Intern, suddenly you are 'it'. You are the doctor that a family of grieving people await to 'certify' the death of their loved one. You are the one that gets that phone call from the nursing staff at 3am and is asked to attend the dark, quiet private room full of grieving relatives.
When you enter you encounter all of that raw emotion full of expectation and pain. Then you have to 'do your job' and examine the freshly dead body lying in the centre of the room – listening for absent breath and heart sounds and shining a torch looking for pupil reactivity. That leaves you with an incredible amount of personal psychological distress for your sadness for that family, for the confronting reality of a 'freshly' dead body, and for the wording you have to carefully choose to deliver the terribly sad news.